American Journalist and correspondent of the New York Times, Helene Cooper has had to live a rather upside-down life, after having to flee her home country in Liberia.
Helene remembers growing up in Monrovia, Liberia as a very privileged child, having everything at her disposal.
'My family was pretty popular and well to do in Liberia. My ancestors had been part of the early settlers to Liberia and my uncle and dad had been in government so really, I was very privileged and this shielded me from actually seeing and understanding what was going on with everyone else in Liberia.'
Helene's dad built a 22 bedroom house on the beach and though she had siblings, many of them were busy and had other things of their own to do. 7-year-old Helene was bored to her wits and this made her mum go out into town to seek a play mate for her.
'My mum asked around for a child she could adopt and all this girl had to do was to keep me company and just play with me like any other child and that was how Eunice ended up in my house. I remember when she first came, I was very cold towards her, showing off with my American accent and just being a brat as usual. But, before long we started to bond and as astonishing as it sounds, we chose to bond over Barbara Cartland books.'
The relationship between Helene Cooper and her new sister, Eunice only kept growing fonder. Though she was shielded from what was happening in the rest of Liberia, she was soon to get her won awakening.
On the 12th of April, 1980 Helene, Eunice and her sister, Marlene were on their way back from town when their car was hijacked and they were asked to return home immediately. There had been a coup in Liberia and Helene did not even know about it.
Her parents were divorced at the time and the next couple of months was hectic for Helene.
'I remember we were home one day and these military men came over to the house, apparently looking for my dad. But since the divorce, he had moved out. The helps in the house disappeared almost immediately these military guys showed up. They had us all line up against the wall and kept shooting above our heads, till my mum got mad and told them to either kill us or let us go, because she was not going to keep tolerating it.'
This was only the beginning to the life of torment Helene's family was going to face. These military men returned a few days later and this time they were drunk. They attempted to rape Helene, Eunice and Marlene and her mum had to trade herself for her children.
'My mum traded with them and then she took us into her bedroom, locked us in there and told us not to come out until she said so. She was gone for a very very long time and after she returned, she told us those damn soldiers had raped her. It was frightening and disheartening. I was shaking and very scared.'
Helene Cooper's uncle was captured and arrested and he was murdered on live TV one morning. Her father was next. They tracked him to the farm where he had been living after the divorce and during the altercation, he was shot.
Helene and her family after reuniting at the hospital decided to relocate to the United States. She was 14 at the time. Her adopted sister Eunice, wsa reluctant to come with them as she did not want to leave her own mother behind.
The Cooper family relocated to North Carolina to live with her cousins. 'We were so far away from home. In a place where no one even knew Liberia. A lot of the people there had never even heard of the country and this gave room for a whole new beginning.'
Helene studied journalism at the University of North Carolina at Chapel Hill and immediately knew she wanted to make waves by telling the story of her country.
'My piece on my elder sister being captured and having to stay behind rebel lines for so long is what actually got me noticed in the media space. She went through so much just to escape from the rebels and it was a story I wanted to tell and a story I wanted the whole world to know.'
This piece about her family and the life she had lived then was what got the attention of the Wall Street Journal and they immediately reached out to work with her.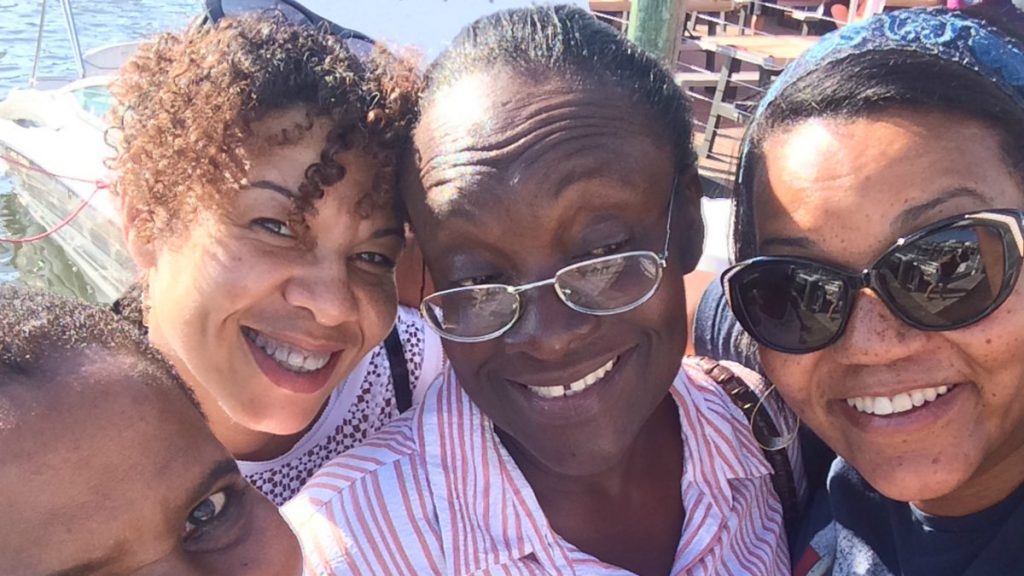 In the beginning after she moved to the States Helene says her relationship with Eunice was still very strong and growing. 'We wrote letter to each other all the time and kept in touch until slowly the post system in Liberia completely broke down and this was how we lost touch for well over ten years.'
Helene Cooper worked in the field of journalism in the United States for so long and it was an incident that happened during the Iraq invasion that shook her and made her want to go back home.
'I was in a car and a tank just came up on us from behind. The tank was basically on my back and there was warm liquid running down my back, I thought I was bleeding and so did everyone else. Apparently it was just the fuel from the tank that was running down my back. But at that moment when I was pulled out and lay there, I thought to myself, why must I die in a war in another man's country when I could die in a war in my own country. And that, was when I knew I had to go back home to Liberia.'
Things in Liberia were not any better at the time, though the country was starting to pull itself together after many years of military coups and rebel attacks. Before she went back to Liberia, Helene Cooper made attempts to trace Eunice and with a lot of help and luck she did find her.
'I felt like an idiot for not having returned to Liberia sooner. I had missed home and a feeling of belonging in a place. When I arrived, I went straight to the labour office where Eunice worked, to find her. Immediately I entered and told them whom I was after, everyone started to murmur and then she showed up and hugged me so tight. All she kept saying was, 'we are not going to do this here' – she meant we were not going to cry out there.'
Helene Cooper since her first return to Liberia has spent a lot of time going back to the country doing a lot of work out there and reminding the world that Liberia did exist.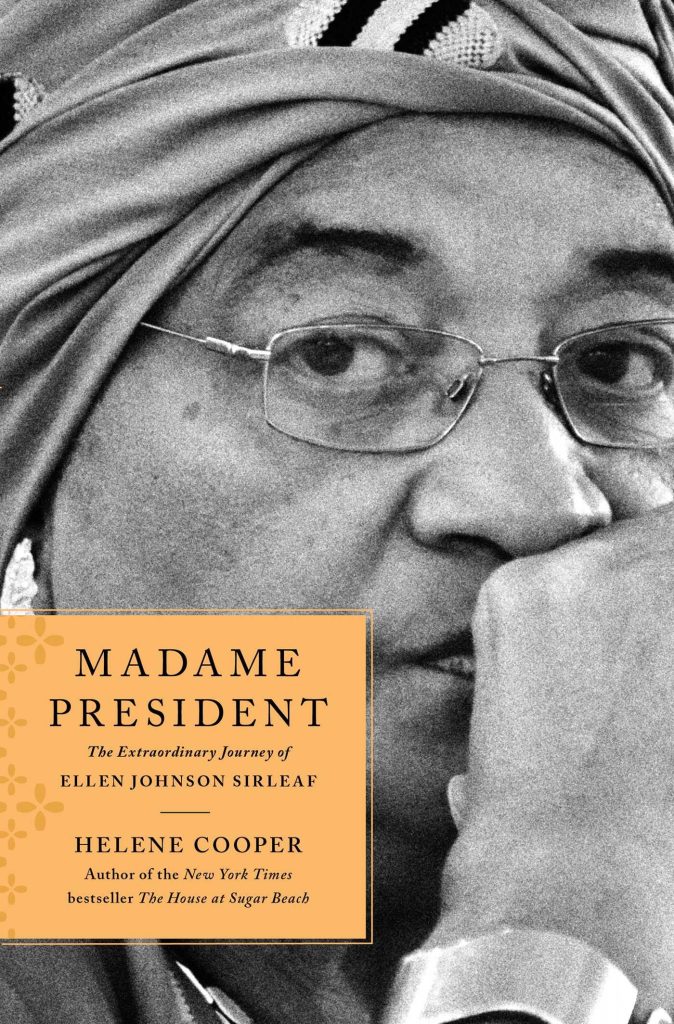 She says she was devastated to say the least, when the country was struck by Ebola. 'I did not understand how a country that was barely trying to pull itself together from many years of ruin could be hit by such a deadly disease. It was just terrifying and heartbreaking for me.
I remember seeing a nine-year-old who was the last of his family and had started showing symptoms of the disease. He had lost his entire family to the virus and when he was brought to the treatment centre, the horror on his face and the look of despair just broke my heart.'
Helene Cooper is spending more and more time in Liberia and her latest novel, Madame President, focuses on the first female president Liberia and noble prize winner, Ellen Johnson SirLeaf.