Rabiu Musa Kwankwaso, the 66-year-old politician vying to be Nigeria's next president, is rarely seen without his red cap. It is a symbol of his ambition and his achievements – he is a former defence minister, former senator and served two-terms as governor of Kano, one of Nigeria's most populous states.
The hats are also worn by his supporters in Kano who are part of his Kwankwasiyya movement, which translates from Hausa as the "Red Cap Revolution".
This loyal political fan club has even followed him as he has switched parties – in particular his move in 2013 from the then-governing Peoples Democratic Party to the All Progressives Congress, the current ruling party.
Over his career he was been with five parties, and is now presidential candidate for the New Nigeria People's Party (NNPP), little known nationally until he joined last year.
Analysts say he has little chance of winning the election outright, given his power base is largely in the north, but could cause a serious political upset by taking northern votes from Bola Tinubu of the APC and Atiku Abubakar, the PDP's contender.
To win a presidential election a candidate must show they have national support by gaining 25% of votes in two-thirds of Nigeria's 36 states, as well as having the most votes.
Political analyst Chisom Ugbariwould told the BBC that Mr Kwankwaso would need to make inroads in the south to achieve this.
At one stage a merger had been suggested with the another leading candidate, Peter Obi of the Labour Party, who hails from the south-east. Some said such an alliance stood a chance of wrestling power from the APC.
But in a BBC interview Mr Kwankwaso categorically ruled this out, saying the Labour Party candidate lacked his political pedigree: "You can't compare him to me who have been in politics for many years."
Strides in education
However, Ibrahim Sharada, a Kwankasiyya member of NNPP, thinks his candidate's fame and influence "stretches beyond northern Nigeria".
And there is no doubt that he is one of the four leading candidates and should it go to a second round, he could become a king-maker given his loyal following in Kano, where he first became governor in 1999.
This was the year that marked the end of military rule – and he was not donning the famous red cap then.
That came more than a decade later. In fact he lost his gubernatorial re-election bid in 2003, which is when then-President Olusegun Obasanjo made him defence minister.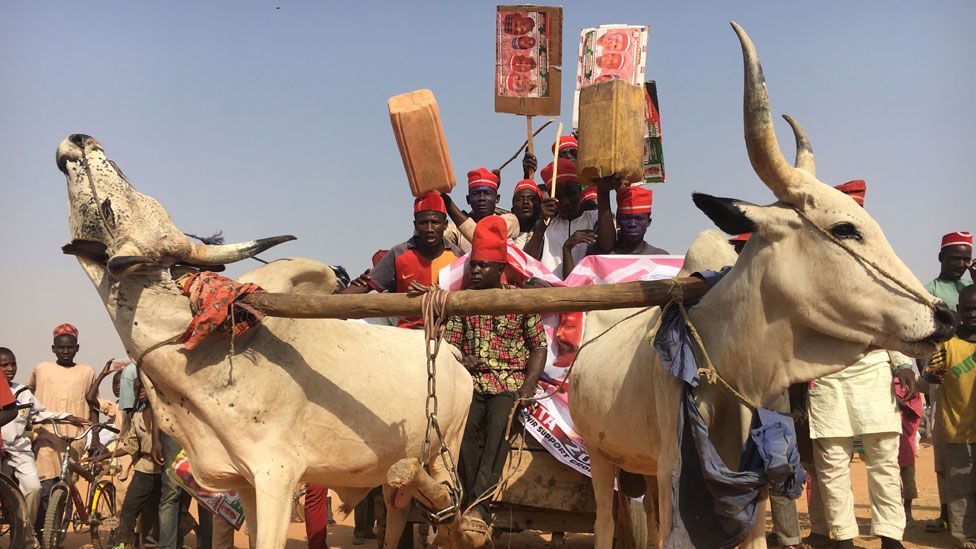 He served in this role until 2007 at a time of relative peace in Nigeria. One of his main manifesto pledges to combat the current state of insecurity the country faces – a Islamist militancy in the north, kidnappings, cattle-farmer conflicts and a separatist rebellion in the south-east – is to boost the army's head count to one million by recruiting 750,000 extra personnel.
After his time in government, he returned to state politics, which is when he formed the Kwankwasiyya movement, taking inspiration from the late renowned anti-colonial freedom agitator Malam Aminu Kano, who became an eminent politician and social reformer in northern Nigeria after independence.
Dressed in red cap and a flowing white kaftan, he was famous for pointing out the inequalities of what was a fairly feudal society in the region – fighting for more equality, including the rights of women.
Kwankwasiyya, Mr Kwankwaso said, embodied those ideals – and the movement attracted a young following which liked to dress like their mentor.
Propelled to a second term as governor, Mr Kwankwaso said he delivered on these ideals in particular though his educational reforms, making education free at all levels to this day.
However, it is only available those that come from Kano and students need an "indigene certificate" to qualify.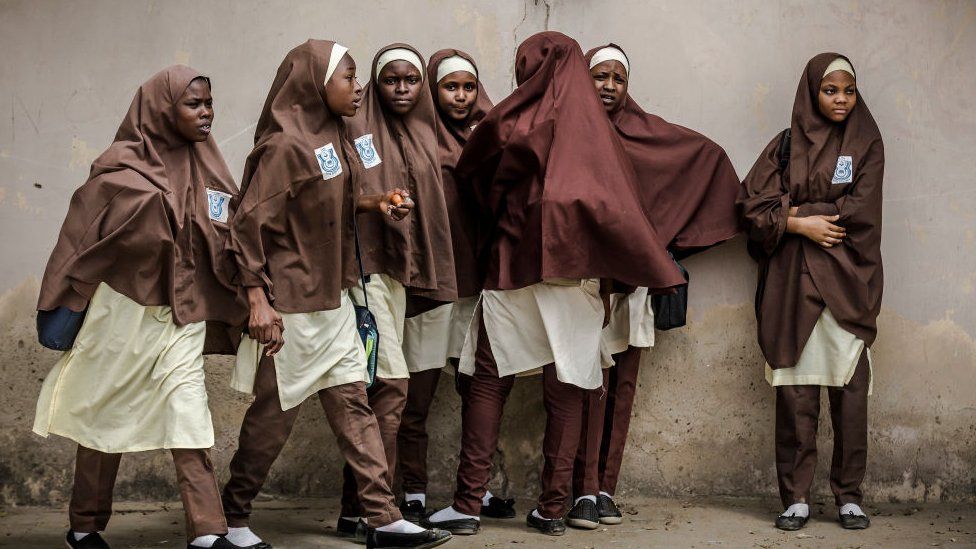 "He declared free education on assumption of office and was one of the first governors across Nigeria to introduce the school feeding programme for indigent pupils," Kano journalist Yinusa Ahmad told the BBC.
"Hundreds of students also got foreign scholarships and now most of them form the most loyal base of his Kwankwasiyya movement."
During his time as governor, he says Kano built many schools and invested in teachers, though the UN says the state still has one of the highest numbers of out-of-school children in Nigeria.
Education has clearly been important to Mr Kwankwaso, who is soft spoken and charismatic.
The former governor thrived at school and went on to university, qualifying as a water engineer – gaining degrees in the UK and India.
He return to worked in that sector, mainly for Kano's water and engineering agency, before entering the political fray.
Pension allegations
Like many Nigerian politicians, Mr Kwankwaso has faced corruption allegations.
In 2021, two years after completing a term as senator, he was questioned by the Economic and Financial Crimes Commission (EFCC) over the alleged diversion of pension funds while he was governor.
He denies the allegations, saying they are politically motivated, and the case has gone no further.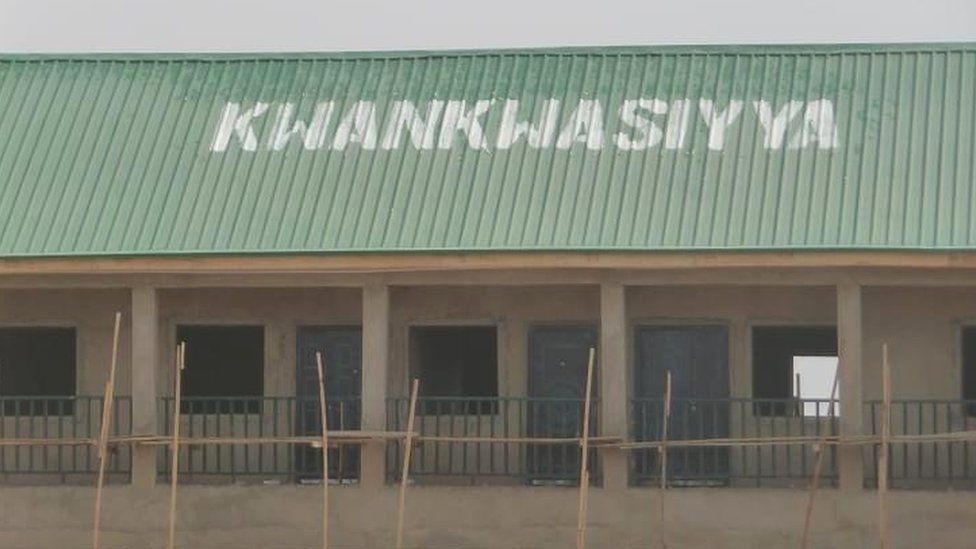 Mr Kwankwaso, who is married with six children, exudes political confidence.
This was most recently demonstrated when he dismissed the need for an alliance to win the presidency. He is a man who likes to make his own mark – and it is something that can still be seen all over Kano city.
All the buildings constructed during his time as governor have "Kwankwasiyya" marked in huge capped letters across the roof. He wants no-one to forget him.