Emmanuel Jal doesn't know how old he is. He tells people he's 38.
"I don't know exactly when I was born, just because I was born when my country was at war," says the chart-topping hip-hop musician, who is from South Sudan, Africa. "There's no birth certificate so it was put first of January 1980," Jal tells CNBC Make It during the Oslo Freedom Forum, a conference of human rights advocates, artists, tech entrepreneurs, and global leaders.
Today, Jal is a recording artist, actor, entrepreneur and peace activist, but between 1983 and 2005, Sudan was ravaged by civil war and Jal was a child soldier conscripted to the Sudan People's Liberation Army (SPLA), Christian insurgents fighting against the country's military regime imposing "sharia," or Islamic religious law, on the nation.
"My desire was to kill as many Muslims and Arabs as possible," Jal says, speaking at the Oslo Freedom Forum in New York. He says that anger was born from a hatred that started when he was very young.
He remembers an early incident vividly: Jal and his family were traveling to stay with his grandmother in the south, according to his memoir, "War Child: A Child Soldier's Story." Some Arab men from the north on the same transport stole his family's food, and when his uncle attempted to get it back, the men beat him.
"My mother tried to separate the fight. They beat my mother. As a little kid, I jumped on one of the men foot and I bit him. He held my neck. I blacked out. When I came back to life there was blood on my chest. The people I was with were mashed up. Everybody has been beaten," Jal says at the Freedom Forum.
"That was the place where the seed of bitterness and hatred was planted. As a kid, I didn't understand what it was. I didn't know what to call it, but it was planted.
Life in Sudan during the civil war was violent and hard. Jal watched his aunt being raped in front of him when he was 5 years old. "Walking around dead bodies, seeing the soul of your village roped away from you," says Jal. "All my aunties died during the war. All my uncles except two."
Jal's father sent him to Ethiopia where he thought his son would be safer and perhaps receive an education; there was a refugee camp there that taught the children, Tania Campbell-Golding, Jal's manager explains.
However, the SPLA had stationed themselves outside the camp to recruit young boys to become child soldiers. "The ethos was everyone was needed to defend their land," Campbell-Golding says.
The SPLA ran its training camp for child soldiers savagely. "They would pick a kid who did not listen to the rules for some time … and beat them. Sometimes they beat them to death," Jal says. "From there every kid see this as serious."
Jal was made a soldier at age 8. He carried an assault rifle, because "8 years old can fire an AK-47," he told NPR's Scott Simon in 2015.
For the first two years, he was trained and did chores. But as he got older, he fought on the front lines in three major battles in South Sudan. Jal does not know for sure if he killed anyone, because often firing the gun was indiscriminate and the child soldiers "weren't sure who their victims were," says Campbell-Golding.
As the war raged on, "the movement that we're struggling in became tribal and so, you know, you see soldiers who are turning on each other. And so we decide, look, I rather go and die where my family members are," Jal told NPR.
So he planned an escape. "It was really, really dangerous," he said. "We were, like, around — between [200] to 400, I think, and only 16 people survived. And the way some died of starvation, dehydration and a lot of things that attacked us on the way that we weren't prepared for."
The group of escapees thought it would take them three weeks to get to Waat, a town in South Sudan, but the journey took them three months, Campbell-Golding says.
Jal met a British aid worker, Emma McCune, who smuggled him into Nairobi, Kenya, and put him in school. "So she disarmed me," Jal told NPR. He is not sure exactly how old he was then; he thinks about 11 or 12. In Nairobi, Jal was in and out of secondary schools. He made it to the University of Westminster in the United Kingdom, but only stayed for one semester due to visa issues.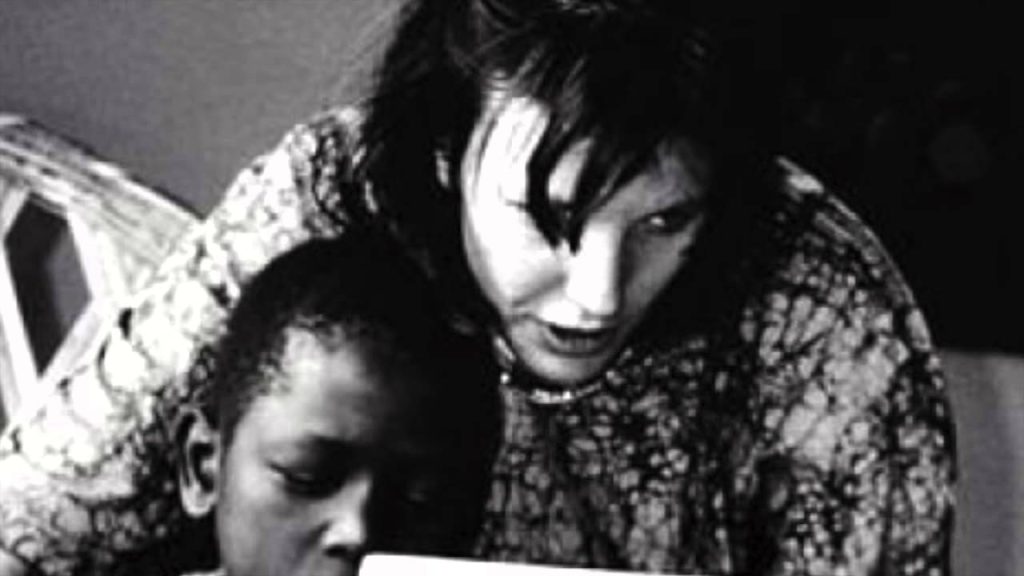 Growing up in Nairobi, Jal found music in church and while hanging out with friends, Campbell-Golding says.
"Life was difficult then, you know, but music became the place I was able to see heaven again. So through music I was able to dance, through music I was able to become a child again. And I did not know that I was going to be a recording artist. I was just doing it for fun because it gave me — it kept me busy," Jal told NPR.
In particular, Jal was influenced by P. Diddy, Sean Combs.
"The person actually trigger me rapping was somebody called 'P. Diddy,' 'Puff Daddy.' So I heard him, he sung the song 'Jesus, my best friend.' And I said, 'Oh, gangsters sing about God too?' And I said, 'Ok.'" Jal tells CNBC Make It. "And what interests me about American hip hop is the stories they tell."
Jal learned to be a professional musician via trial and error and asking questions.
In Kenya, he went to a music studio to record songs. "Well the first time I entered a studio, I was kicked out," Jal tells CNBC Make It. He just wasn't good enough. "So I just ask questions and look around — 'How do they do it?' … I watch American hip hop — how they rap, I say, 'Oh, they just talking.' But I didn't know there is art to talking in the beat. So I go to studio, 'Yo!' I do my thing. I was kicked out."
Gradually, Jal improved. "It took me a while to develop my style. I would say this also used to listen to Lost Boyz and this Tupac [Shakur] that you know I was introduced to my other people and I just kept on loving the stories and there's Biggie [Smalls, aka Christopher Wallace] and then there's Run-DMC. And you could go the old school guys."
Eventually he even succeeded. Jal released a couple of his own tracks and caught the attention of British musician and humanitarian Peter Gabriel, who brought Jal to the United Kingdom to perform at a Live 8 Africa Calling concert in 2005, Campbell-Golding says. The BBC took notice.
"Gua" became his first hit, Campbell-Golding says. (The album, with the same name as the hit song, was released in 2004. The music video for "Gua" was released in 2005.) It is a dream of peace in his home country. The chorus, translated into English, is as follows: "I will be so happy, When there's peace in Sudan, When people come back to Sudan, My heart will be filled with joy, When people can go back home, When people will be able to support themselves in their homeland."
The popularity of "Gua" got recognition in Kenya and he went on to record an album, Ceasefire, in 2005 with Abdel Gadir Salim from the North of Sudan. The record received critical acclaim.
Today, life looks radically different for Jal than it did when he was a child: He lives in Toronto, Canada, and has released another four albums (Warchild in 2008, See Me Mama in 2012, The Key in 2014 and Naath in 2018).
"I feel like I'm dreaming where I am now," Jal told NPR in 2015.
More universally, though, Jal says his mission is to help others by sharing his own story.
"I'm a recording artist, but a storyteller — so I share my experiences for social emotional learning to create conscious global awakening. That is through the arts, business and philanthropy," Jal tells CNBC Make It.
He has told his own story in multiple ways. In 2008, "War Child," a documentary about Jal, was released. He gave a TED Talk in 2009. He also published his autobiography in 2009. Jal even co-starred with Reese Witherspoon in 2014′s "The Good Lie," a movie about four refugees from Sudan who win a lottery to move to the United States.
Jal is also an entrepreneur.
In 2013, he launched a nutritional supplement powder, Jal Gua, a blend of powder from the moringa tree and sorghum, a grain that is a commonly eaten in many African countries, Sudan among them.
Jal used Kickstarter to raise funds to help launch Jal Gua. Today, the powder nutrient is available for sale in health food outlets throughout Canada including Whole Foods, Campbell-Golding tells CNBC Make It. (The brand is not carried in the United States but there are sales in 14 Whole Foods stores in Canada, Matthew Young, spokesperson for Whole Foods, tells CNBC Make It.)
Jal also has a life-coaching business, My Life Is Art, through which he teaches workshops and leads retreats, and record label, Gatwitch Records.
Through his manager, Jal declines to share revenues for his companies.
Jal also has a charity, Gua Africa, which helps refugees from South Sudan get professional job training. Founded in 2008, Gua Africa has charity registration in both Kenya and the United Kingdom, according to Campbell-Golding.
Indeed, Jal has been widely recognized for his efforts at building peace, receiving numerous awards including the Desmond Tutu Reconciliation Award 2017, The Hunt Humanitarian Award, The Dresden Peace Prize as well as being a Young Global Leader for the World Economic Forum in 2012. He has codified his efforts as the "We Want Peace" movement.
"My purpose is to be part of solution. My purpose is to contribute to restore balance, give without expecting anything in return. For purpose is the surrendering of yourself to a cause bigger than you," Jal tells CNBC Make It.
And that is his advice for others, too.
"Once you identify what your purpose is, your purpose will teach you to create beautiful things. Your purpose is the only thing that can take you beyond what you couldn't possibly imagine….
"How you find your purpose is easy," he continues. "If you have made all the money you need in the world, where would you want to help people? Now, if you think through it, it will just register."