In December of 2005, on the 15th, Trinidadian-British, Sir Trevor McDonald presented his last news bulletin on ITV. The veteran broadcaster stepped down from his role; as a news anchor, for more than 30 years at British private broadcast network, ITN.
His colourful career as a news anchor boasts of conducting interviews with world leaders such as Nelson Mandela, Desmond Tutu, Colonel Gaddafi, and even Saddam Hussein. He has also presented countless documentaries and has become a household name in homes in the UK and in the diaspora.
An endearing character, Trevor's love for presenting started in his very early formative years, a long time ago, in Trinidad, his home island.
A young boy, he sat near a radio to listen to the chants and cheers of his favourite sport, cricket. It was important that Trevor made space for it in his daily routine whenever a game was on.
There was somebody in the village he said he'd regularly visit just so he could listen to the cricket matches, often to his father's discontentment. So his father bought him a radio so he could listen at home instead.
After pummeling his father into getting a radio for the house, one day, Trevor, decided to listen to the news bulletin that followed his favourite game.
Upon hearing the deep rhythmic undulating voice of the presenter delivering the afternoon world news bulletin for the first time, he received his first invitation to access the world beyond borders through an electronic box that sent waves of information through the air.
His world opened and Trevor McDonald immediately knew right there that he wanted the same access these presenters had, he wanted to become a reporter.
"I listened to those people travelling the world which sounded a great great adventure and I was quite aware they were reporting on things of great political importance.
There were accorded front seats to these events; Middle East peace talks, Russian summit meetings, and they had the chance to talk to all these important people; presidents, prime ministers and senior diplomats.
I thought this sounded really great and I must also confess that it did also occur to me that this was a way of getting out of my small island which is fairly constricting.
I saw reporting as a way of seeing a greater part of the world."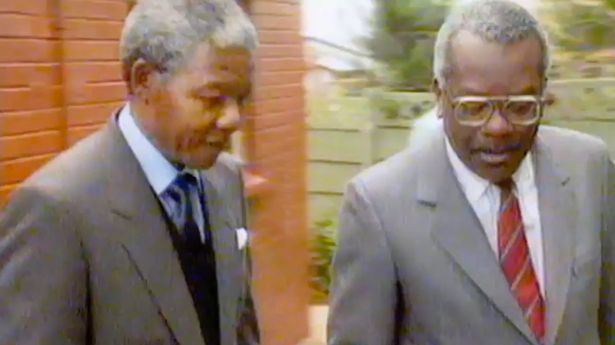 He just had to figure out one thing from then on, how to make it happen. It is in this way his father became his support and his guidance to making his dream job become a reality.
"My father was a lovely man."
"What I remember about him was the great great interest he took in my life and in a way, it steered me through those turbulent years of childhood and growing up.
Though his father, he said in an interview, was not a voluble man who did not talk too much. Somehow, he still managed to be influential in Trevor's upbringing.
He did it in a very interesting way. He viewed many situations with a kind of equanimity but yet managed to be very influential.
I was not conscious of looking up to him but I did.
In that quiet way, for example he insisted that I read everything. And he hated reading comics. He thought there were better books than comic books to be read.
So, one of the consequences of that was when he did odd jobs for a Scottish doctor on the island, he brought me home discarded copies of the Lancer, the medical magazine and for a long time I thought 'I'm supposed to read this stuff!' and then I became very interested in the Lancer.
He always exerted a quiet influence. He told me what he felt about things. Those which he had very little views he would be fairly quiet on. But I got the message when it was time for a little discipline."
"We had a very good relationship," Trevor said.
With sound backing from his father, Trevor set out to put what he had learnt from listening to the radio countless times into practice. He made a deal with his school.
"We had a school system which had speakers in every classroom and on Friday afternoons I convinced the headmaster that I could do a bulletin of world news on Friday afternoons.
So I skipped maths, which I wasn't very good at, and got the chance to read out some world news. It was copied absolutely from the BBC. So I listened to the BBC and repeated almost verbatim what they said."
Trevor became famous, a school celebrity.
Rising through the ranks, he went on to become a reporter for local island radio station, Radio Trinidad. On his first his father went with Trevor to work.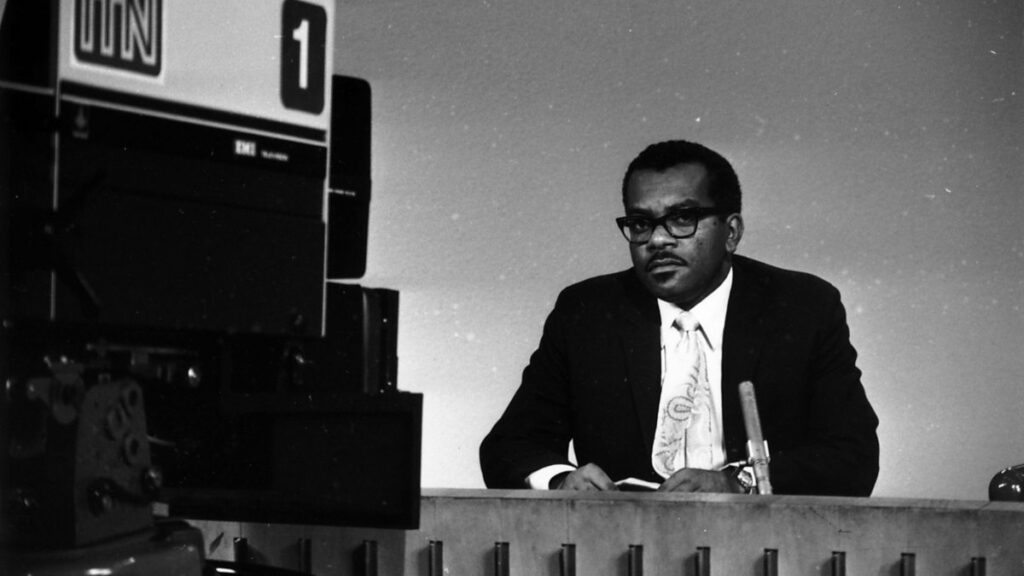 "I remember too, he took me to my first day and met me at the end of the first day. That is the image of my father that I have of his caring and the way he was very censored about what I did and I've never really forgotten that.
He instilled in me that I could do anything I wanted to do. But it was a strange concept for us because we were not particularly well off and there weren't too many examples of people who would excel in any kind of field but my father always found them and pointed them out to us.
He told us, 'if you really want to do something, you can do it'. He went even further by suggesting, 'you shouldn't ever fall for the advice that there is something that you can't do and achieve. If you really want to do something sufficiently well and if you strove hard enough to do it, then it was possible' and I always felt that.
I was not always conscious of it being the advice of my father but somewhere at the back of my head, I always thought, 'why not try this?' And much much later at ITN, when I was a general reporter, I wanted to do diplomatic reporting to be able to travel around the world.
I remember somebody saying to me in a bar at ITN one night, 'do you know, maybe you and I have gotten just as far as we could go and I went downstairs to my desk and thought, 'this is not it'.
So in a strange way, I didn't think about it, but that advice from my father really worked out for me."
Wanting to work with the BBC World Service, he pestered journalists he knew from the British state broadcast network about his dream to work in London. One day he got the call.
"I bored them rigidly about my desire to work in London when people from the BBC came round Trinidad to see how their customers were doing (Radio Trinidad regularly picked up the BBC World Service on their station for a wider view on global news stories) for the local audience.
And when the call came, I was told there is a job for a producer in regional services, and I was elated."
"That was a stroke of immense good fortune. Few people get a chance to be asked to come to London and to a job," he added.
Although retired from his role as a news anchor, Trevor McDonald has remained a presenter for documentaries. A few of them are, the 'Death Row' series, 'Women Behind Bars', 'An Hour to Catch a Killer' and 'The Secret of the Mediterranean'.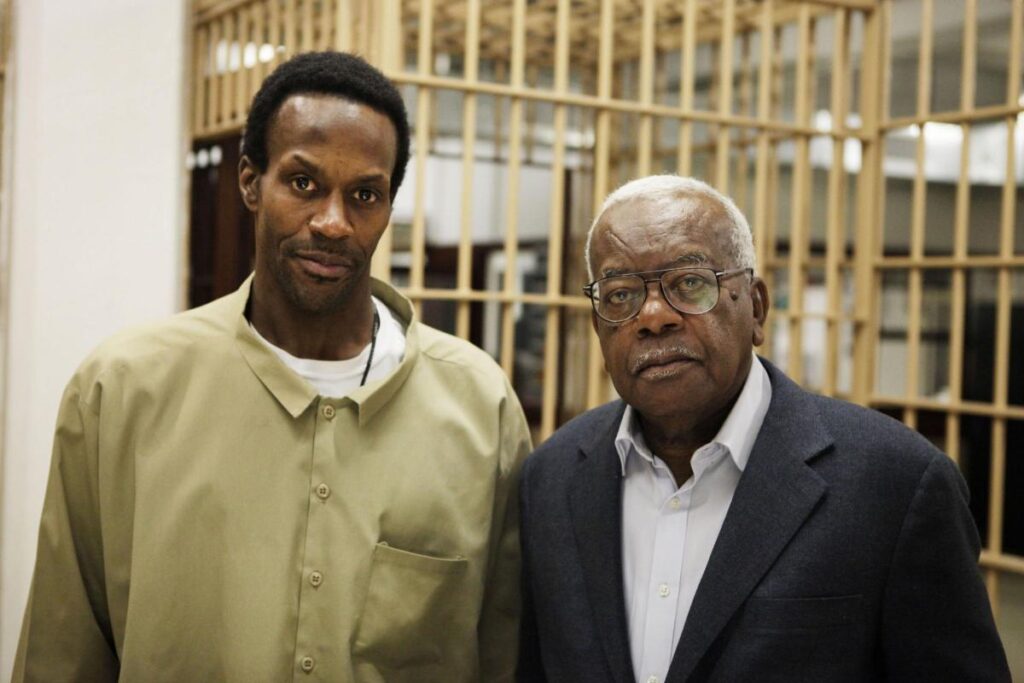 The British-Trinidadian journalist was also knighted with an OBE in 1999 for his services in journalism, sharing his love for global stories.