For someone who spent most of his childhood on the street, Uganda's Eddy Kenzo has what could be considered a surprisingly upbeat attitude to life.
"Me, I'm here to promote the good vibe. I'm here to show people what kind of life we go through and the happy side of it, not only the sad story all the time."
Kenzo's mother passed away when he was just three years old. For the next 13 years he and his brother lived a hand-to-mouth existence.
"The only thing I could do was look for something to eat. You go and you start washing dishes. From there you start lifting things from taxis, helping people in different ways. Then I became a porter on some buildings. Life was just like that."
Like many youngsters, Kenzo dreamed of becoming a footballer. But a natural instinct to entertain led him in a different direction.
"I used to sing, dance for people – music was my thing during the street times. I would entertain people, always happy."
Today, the 30-year-old has no such concerns. A bona fide superstar, his songs are known across the world. He recently appeared on a Times Square billboard in New York promoting his latest song.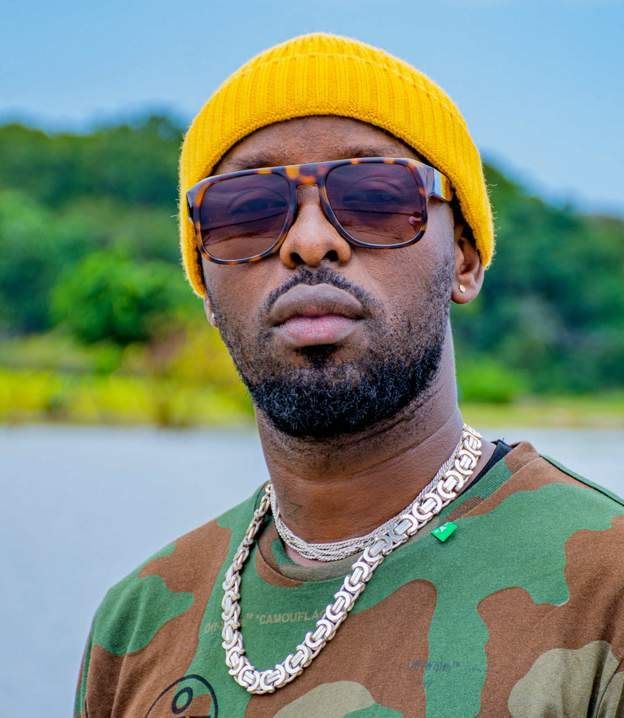 It's a reworking of the classic track Missounwa, with Ivorian legend Monique Séka that was recorded during an unintentional five-month lockdown in Ivory Coast caused by coronavirus travel restrictions.
"I tried my level best to keep myself busy, trying to work out, keep in the house, keep social distancing, because in the beginning I was so scared about Covid."
From life on the street to being confined indoors by coronavirus, things have certainly changed for Eddy Kenzo. But he says his tough upbringing will stay with him forever.
"Me, I'm a hustler, I'm a ghetto child," he tells the BBC, adding:
"It is my dream that we can have more and more people from humble beginnings to make it big, even bigger than me. That's my prayer every day."