Tyre sculpting is the art of taking tyres considered junk and up-cycling them into something much better for a new purpose. Ernest Nkwocha does exactly this.
'They call it trash but I see it as raw materials. I've been doing this for almost seven years now,' he says.
'Sometimes some of the tyres give me ideas on what to work on. Especially when I do not know what to do.'
'There was a crocodile I did. I was moved by the tyre I saw. The texture of the tyre reminds me of the texture of a crocodile's back.'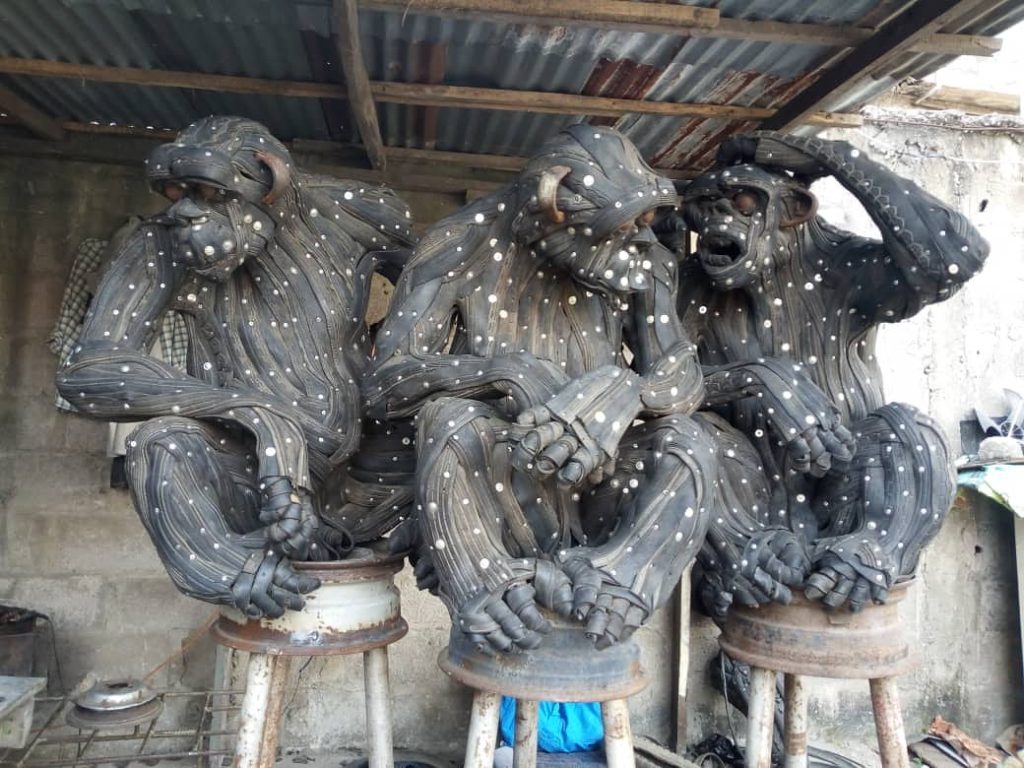 Ernest is doing his part as a global citizen also eduating, teaching and informing his fellow communities about the effects of discarding rubber tyres in the open has on the environment and the usefulness of the raw material.
'I am trying to sensitize the people in the environment and I am trying to sensitize the people about the usefulness of this material.'
Ernest who has worked on animal figureheads is looking to make the transition to create human figures from the tyres he finds.
'In the next two, three years I want to go beyond Nigeria and Africa. I wish to do international exhibitions as well.'