51-year-old Ketanji Brown Jackson is President Joe Biden's nominee for the supreme court and the acceptance of her candidature will be a feat the entire black race will celebrate for a while to come.
Born in Washington and raised in Miami, Florida USA, Ketanji Brown Jackson (Born Ketanji Onyika Brown) graduated from Miami Palmetto Senior High School in 1988. In her senior year, she won the national oratory title at the National Catholic Forensic League Championships in New Orleans, the second-largest high school debate tournament in the United States
She clerked for three federal jurists before reaching the bench, including Justice Stephen Breyer himself. She was paid by the federal government, as a public defender to represent criminal defendants who could not afford their own lawyers.
Jackson worked for Kenneth Feinberg, the attorney who was known for his role as the special master of the US government's 9/11 Victim Compensation Fund, from 2002 until 2004, In 2016, Barack Obama interviewed Jackson as a possible nominee after the death of Justice Antonin Scalia.
If Biden's nomination of Jackson is accepted, she will be the first Black woman to serve in a court that once ruled her race unworthy of citizenship. She will be the current court's second Black justice, alongside conservative Justice Clarence Thomas, as well as the third Black justice in its history and the court's sixth woman to serve.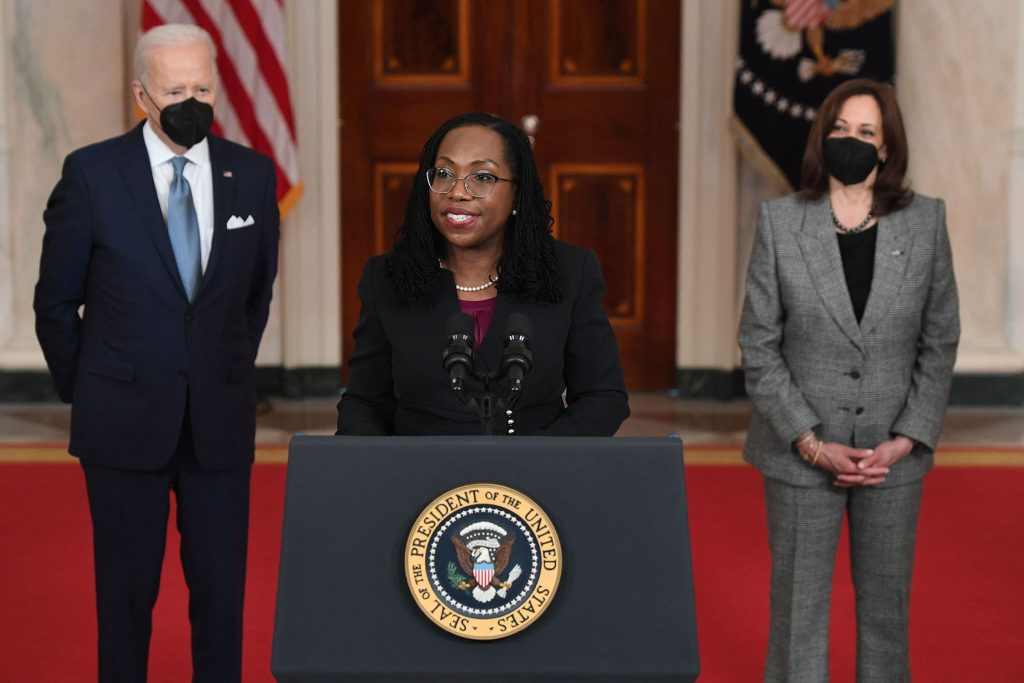 The mother of 2, a graduate of Harvard, served as vice-chair of the United States Sentencing Commission, during which the commission significantly reduced sentences for numerous drug offenders in 2010 – 2014
Ketanji is particularly popular for being the judge who sentenced the "Pizzagate" conspiracy theorist to four years in prison and ruled against the Trump administration's attempt to protect Don McGahn, a former White House counsel, from testifying before Congress.
Former House of Representatives speaker, Paul Ryan at Jackson's 2013 Senate confirmation hearing, said, "Now our politics may differ … but my praise for Ketanji's intellect, for her character, for her integrity, it is unequivocal."
Several Republican senators – South Carolina's Lindsey Graham, Maine's Susan Collins and Alaska's Lisa Murkowski, joined Democrats in confirming her seat during her 2020 confirmation to the DC circuit court of appeals.
Ketani Brown Jackson would join the liberal minority of a conservative-dominated court that is weighing cutbacks to abortion rights and will be considering ending affirmative action in college admissions and restricting voting rights efforts to increase minority representation.