Celebrity Chef Lesego Semenya is one of South Africa's most recognisable black faces in a fine dining industry still dominated by white personalities.
Constantly having had to hear people tell him, he looks nothing like a chef, Lesego asks, what does a chef look like?.
Lesefo may have been asked this question so many times because he appears well-built, with tattoos, wearing a baseball cap and a simple t-shirt.
He says he refuses to conform to what and how society expects him to look or behave, 'I can like football and also like cricket, I can like hip hop and love jazz as well and that is exactly who I am. I do not conform to what everyone thinks I should be doing. Chefs are very regular everyday people too.'
Lesego Semenya is the first of three boys in his family and says his parents were pretty authoritative. He was born and bred in Soweto at a time when the apartheid was just ending.
Semenya was a part of the first wave of black children who got bussed to school in white areas and says this gave him the skills to operate in both worlds as an adult.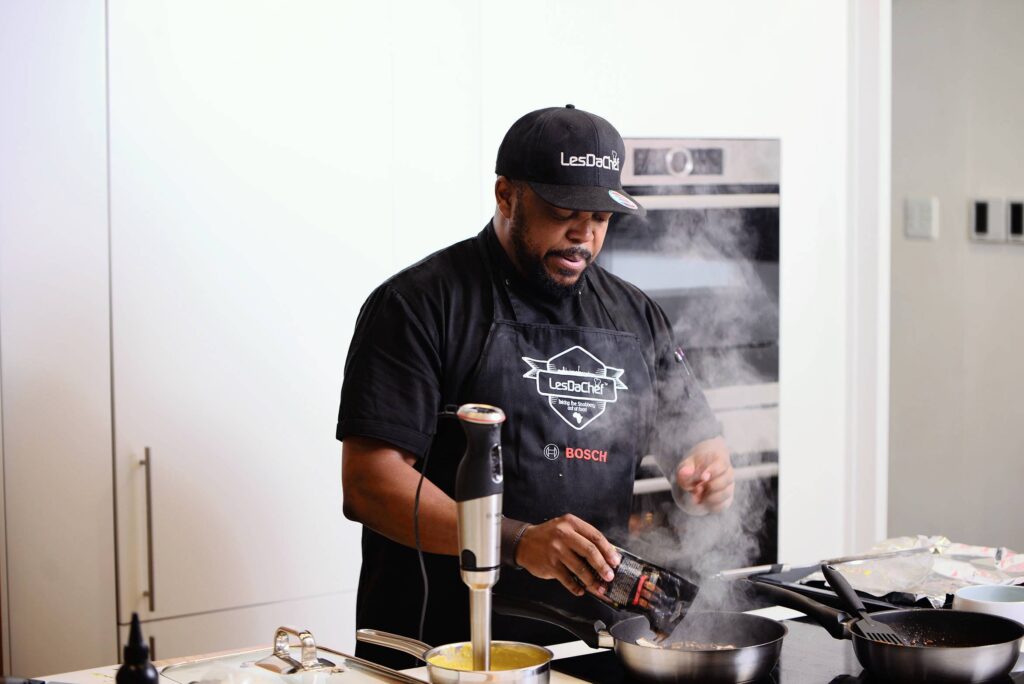 'You see before getting necklaced down the street and the next day you go to school as if nothing happened. Necklaced is when they put a tyre around someone's neck and burn them for being spies. We would often get tear gassed and my parents very often made it a point to explain to us what was going on at any point in time. We grew up in it and it became very very normal for us.
Now I have water and electricity in my house, but back then the water may be cut for a whole month and electricity too and we were okay.'
During the integration, Lesego and his friends were picked up in buses to their schools in the urban areas and it was an entirely different environment.
'You go there and it's spot clean. There is a particular way you could talk. Here, you played cricket and not football. You were to like rugby and just be like them, which was not like that back at home. This brought the back kids together. Only we could identify with the things we were used to doing.'
Lesego Semenya picked up his culinary skills from his home. His father did a lot of cooking for the family, though it was only on weekends. His mum did the baking, because she loved to do it.
Semenya started off as a process engineer and had no intentions of becoming a chef. He was on vacation from work one period and that was where his interest in the dining industry peaked and he knew he wanted a share in the stake.
Lesego participated in a game show, where he was to guess answers and his answers had to be within a certain range. 'The higher you go in this game show, the smaller the range your answers will fall within. I progressed steadily and got to the point where I won 1 million rand. This helped me a great deal. I paid off all my debts (I paid my way through school with loans) and also bought my parents a car.'
Semenya also gained admission into the prestigious Prue Leith Cooking School where he sharpened his culinary skills to prepare him for a tough industry.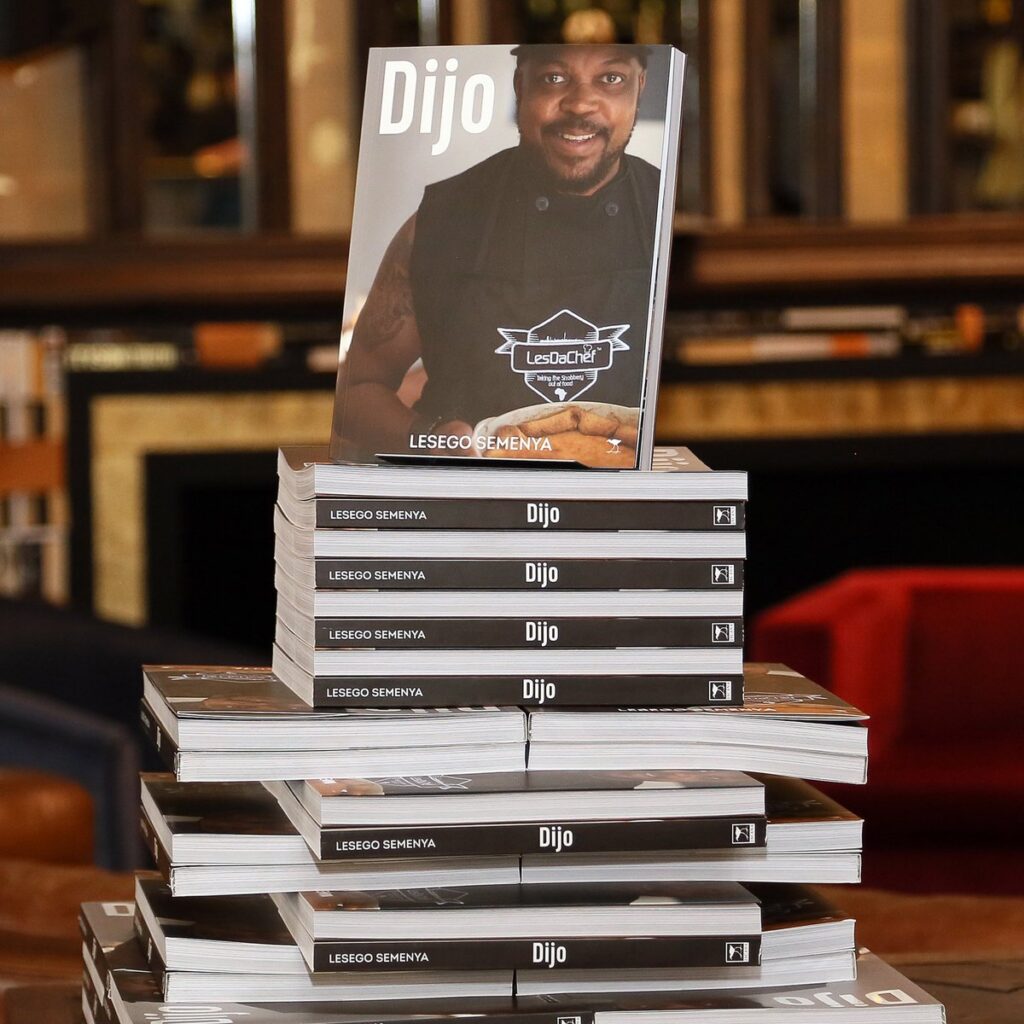 What would put Lesego Semenya on the map was his winning of a competition he took part in during the 2010 World Cup which was hosted in South Africa.
'We were to make pies because these Londoners love pie and beer. They particularly like the pork pie (It's heavy crust with pork in it -I don't even know which part of the pig they put in there-). I have had the opportunity to eat it once and it has to be eaten cold, something I was not exactly excited about. So, the making of pie and especially this pork pies was not something I was looking forward to.'
However, Lesego went on to make his pie and added a local Soweto twist to it, making it look like the 'quarters (a quarter loaf of bread, hollowed and filled with a lot of things)' made in Soweto.
His rendition of the pie greatly impressed the organisers of the competition and Lesego Semenya took the winning prize home and this instantly put him on the culinary map and accepted by the world.
His prize had him go to London to work at the Richard Corrigan restaurant for a bit and his pie was also adjudged the official pie of the world cup.
Lesege Semenya says his secret to success and getting to the top in dominantly white industry, is simply his ability to keep it real.
He says he is on a mission to take the snobbery out of the industry and ensure people of colour get their place in the industry.
Lesego has written a book called 'Dijo', which means food.