As far as success stories of prisoners-turned-pop stars go, it's not everyday a story about such a person comes from Maclear, a rough town in the Eastern Cape of South Africa.
But Nathi Mankayi, a top-selling recording artist rose to fame across the country when he released his single, 'Nomvula', in 2015, some years after serving a four-year sentence in prison for armed robbery and escape from detention.
The song did wonders. It topped charts, sales went through the roof and Nathi very quickly became a multi-platinum artist.
He says he still pinches himself when he realises how far he has come in such a short period of time and what his life could have been if he didn't make dramatic changes.
Growing up in a rough neighbourhood in Maclear, life was difficult for Nathi and his family.
'I grew up like any other child in Maclear, but I didn't have the things that other kids had. So for example when my mother bought us school uniforms she couldn't afford to buy for all of her six children at the same time.
So she had to get one set and buy the next the following month when she got paid. As the youngest child in the family I would find myself walking barefoot while waiting for my turn to get school shoes.'
Nathi's mother was a street hawker who earned a living by the roadside selling fruits, his father left the family when Nathi was a little boy.
'I grew up hungry asking myself why the situation was so bad. I was desperate to see things get better at home. My father relocated to the Gauteng province and married another woman. So when we grew up without him it was difficult. Looking after six children brought her a great deal of hardship.'
Nathi says the situation at home was hard to deal with. So he decided to use music and singing as an escape.
'We grew up at home loving music. We all belonged to different gospel groups in our neighbourhoods. Some are not necessarily good singers but they have a good ear for music. My sister Amanda, my late sister Zanele and myself are the ones who are blessed with good voices.'
Music may have been enjoyable but back then it did not put food on Nathi's table.
He grew increasingly frustrated with his life and when he was 17 Nathi made a decision he would live to regret. He turned to petty crime to make ends meet following in the footsteps of lots of other young men his age in his community.
'Our area was small but it had a high crime rate. Getting arrested wasn't frowned upon where I come from. It was fashionable. I have no idea why things were always that way. Till this day, especially boys, grew up in prison.
It was like to qualify as a man you needed to have been arrested and feared. If you've never been to prison, people don't take you as a real man.'
The irony was that while Nathi was living a life of crime outside his home, at home he was acting like a god-fearing son.
'Those who knew me out there knew me as a trouble maker but I came from a family that believed in prayer and needed to be respectful to my loved ones. Even the money that I made was covered in secrecy. I never told anyone how I made it. I always made up stories about it.
This is the reason my mother found it difficult to believe people who told her I was doing bad things.
Out there I was a criminal but at home I was a decent child.'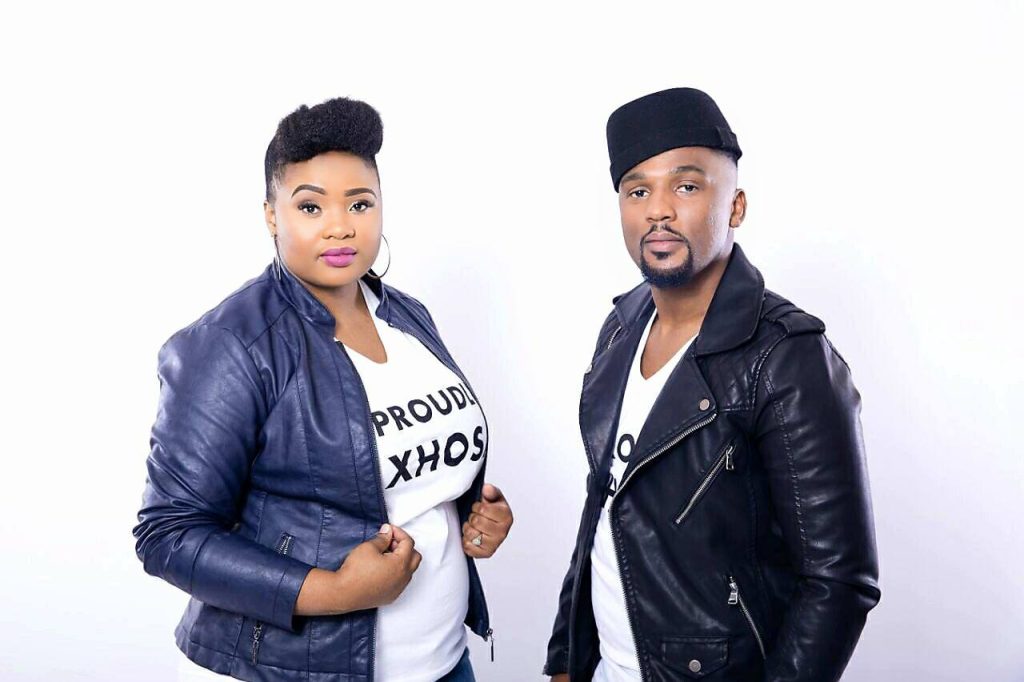 In no time, Nathi graduated from petty crime to armed robbery.
It was in the early 2000's when he and two others, targeted a local resident because they thought he had been telling the police about their activities.
'We decided to target him. The gun he was supposed to have been shot with jammed because the bullet was too big. There were three bullets but one of them got stuck in the gun. That's how our victim survived. However one of my friends stole his wallet and money before pulling the trigger. When the gun jammed, the victim jumped and grabbed the gun. We then ran away with his wallet. That's how the crime became a robbery.'
Nathi says at the time, he did not care about his actions because he was driven by adversity.
'But when I look back as an adult, the thought of nearly taking someone's life in a senseless act hits my heart.'
Nathi and his fellow accomplices were arrested, charged and held in the police holding cells awaiting trial. But the date for the trial kept getting pushed back so they made a plan to escape.
'The police station was secure but we carefully studied everything that was happening there. We could monitor the movement of the police. We knew which police officer was checking in or out, we even knew how we would breakout.
When the two officers opened the door to bring us food, we grabbed one of them and forced him inside the cell. We assaulted the other one but there was no time to see how badly injured he was. All we wanted was just to escape.'
Nathi fled to Joburg. But he was always looking over his shoulder.
'It was extremely difficult. The years I spent here in Johannesburg were tough. I was always fearful of any car that stopped outside my hiding place. People knew we were wanted by the police and that we were dangerous. So all of that made me paranoid.
I was always on the run. I couldn't even look for a job because I felt I would get caught. So I had to continue with the life of crime in Johannesburg.'
But slowly, regret for what he had done started to creep in.
'I realised that whatever happened at home, I couldn't return. For the rest of my life I would be on the run. I realised this wasn't going to help me. It's best that I handed myself to the police, served the time and started afresh.'
In February 2006, Nathi handed himself into the police. He was charged with armed robbery and escape from detention and given an eight-year sentence.
'When the sentence was handed down I felt that I needed to pay for what I did. You can't do wrong things and get away with it. I would serve time and start over with a clean slate.'
The prison gates closed and Nathi did pay for his crime. He decided though that he would make some life-changing decisions and go back to what he first knew – music.
So he started a choir in prison.
'That's exactly what made me forget I was in prison. I was doing it everyday. I would rehearse every time I had a chance. Music made me very happy.
I knew that as I was doing it inside, I would do it outside and that's how I would earn a living.'
After nearly four years behind bars Nathi got parole because of good behaviour and was released. As he left prison he never looked back.
'When I left prison I felt something had left my body. It felt like something had been lifted off my shoulders. I asked myself how would I face the people I had wronged?
I decided to fix things with myself and the family of the man we robbed in mclear. But unfortunately I couldn't talk to him directly because he had permanently moved to Cape Town.'
He did arrange to meet his victims family to say sorry. They accepted his apology.
'We get along very well now. When there is a traditional ceremony at home we invite them. I also attend when they host theirs.
With a new start, and a new life taking shape, Nathi invested in a guitar.
'I bought my first guitar for about $14. I bought it from a young man who had been using it. It was old, ruined and only had three strings. I used it everyday to practice. My mother could see that I desperately needed a guitar but there was no shop that sold music instruments in Maclear.
So she saved some money and then sent me to a nearby town to buy myself a decent guitar. I still use it till this day along with several other new ones.'
This guitar helped Nathi get picked for a local talent contest. He won and part of the prize was to go to Johannesburg and record an album.
His 2015 debut album would take him by surprise. People fell in love with his voice and his breakthrough single, 'Nomvula' scooped top awards.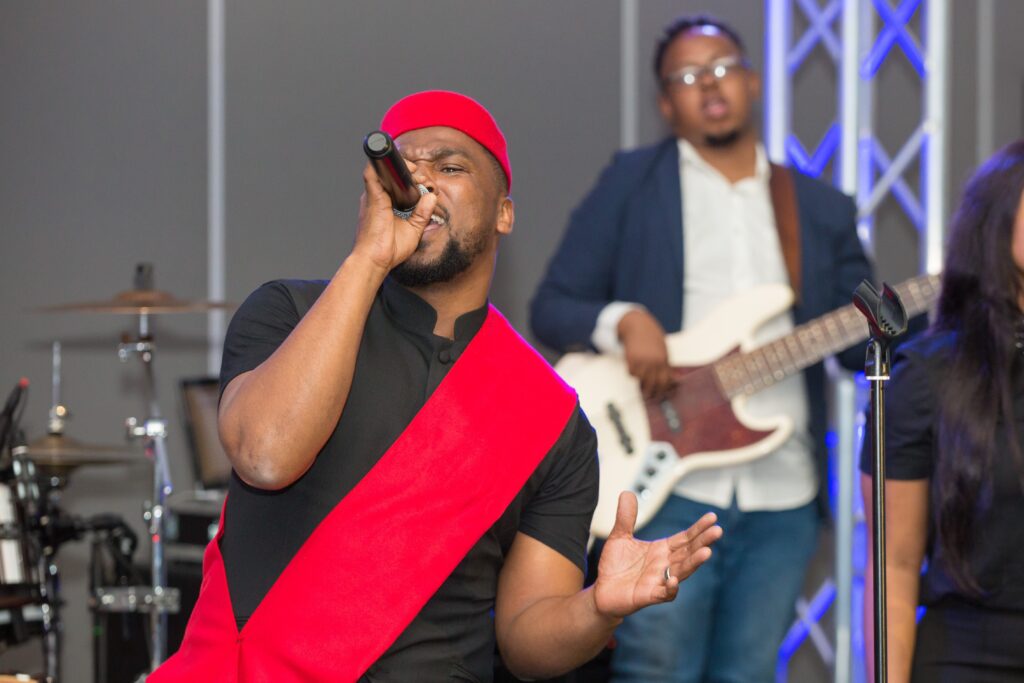 Everyone was talking about it. The young, the old, people in the townships, people in the cities, people in the rural areas. Everybody was talking about 'Nomvula'.
When Nomvula won song of the year award that's when I started really believing that people really loved the song.
Grateful that he turned his life around Nathi says he now uses his story to inspire people in Maclear and let's them know that there are better ways of gaining fulfilment in life.
'Taking shortcuts doesn't work. That is why it is important for me to go back to speak in places where I came from to encourage people because it is easier for them to lose hope.
But when they are being encouraged by someone who has also been in prison, they get hopeful that they too can go on to do big things.'