Drive, passion, purpose and a determination to change the world through her work, are traits you easily identify Nigerian Journalist, Rouna Meyer (formerly called Rouna Agbroko) with, once you hear her speak.
Rouna Meyer is the daughter of renowned journalist Godwin Agbroko who was murdered in cold blood close to his home on the 22nd of December, 2006. Rouna's dad was her number one fan and the love of her life as she put it.
She describes her relationship with him as, 'My dad was an atypical African father. I say this because things that regular African fathers would rather not talk to their kids about, my dad freely discussed them with me. We had a special bond and a connection, to the point that he even picked out my outfits for me when I had events to attend.'
Godwin Agbroko was a renowned journalist of his time whom Rouna saw consistently captured and incarcerated by the military simply for doing his job. It was for this reason, Rouna was completely shattered and heart broken when her dad told her she could not be a journalist, at the tender age of 9 years.
'It was as if a man had just broken my heart. I wept so so much. This was what I wanted to do and here was my biggest fan telling me I just could not do it. It just broke my heart so much.'
Against all odds, Rouna Meyer had to pursue some science courses while in elementary school and in high school. At the university she started a course in Microbiology, but the absence of passion and desire for the programme, saw her skipping school to go do some freelance work.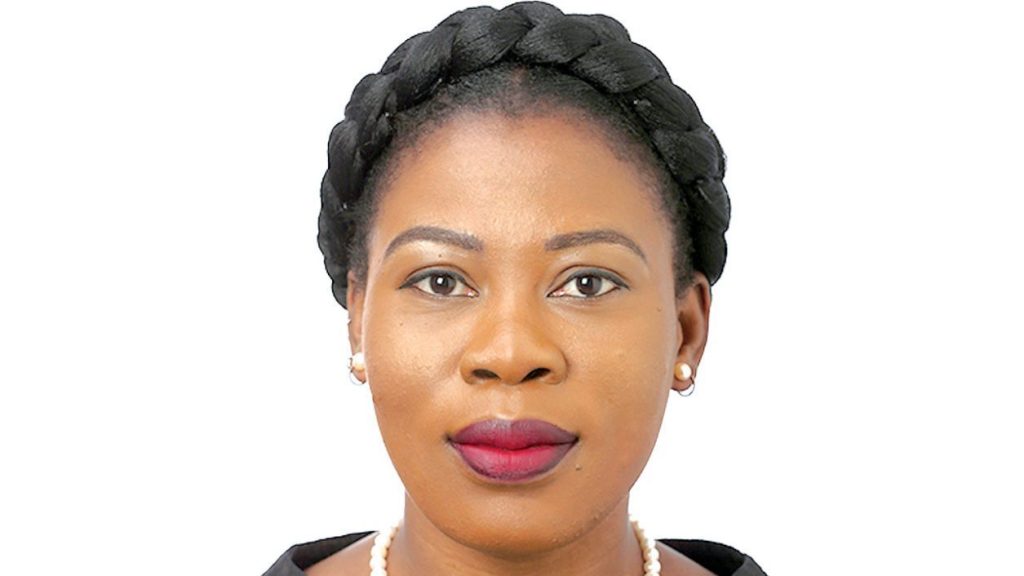 Godwin Agbroko realised his error when he one day chanced on his daughter's journal. 'I had a journal and unlike most girls who wrote about boys, I wrote about my feelings towards events happening in Nigeria. How it felt growing up as a kid in Nigeria. My father took this journal and then had a couple of his friends read them to gather their opinion. A good number of them were very impressed and even offered to publish it in their columns. He never disclosed the identity of the writer to them anyway.
So, I was home and my dad comes back apologising. I was worried. I asked if he had lost my journal and he said no. So, my curiosity further heightened. Then he says, he's read the journal and thinks I should be a journalist. However, he would like for me to complete my degree first and then pursue journalism as I desired.'
Unfortunately, Godwin Agbroko was shot three years after he had this conversation with his daughter. 'We heard someone had been shot in the neighbourhood but we never imagined it was my dad. We just went about our normal duties, just expecting him to come home later in the day as he always did.
However, very late at night, one of his friends calls me and says 'where is everyone?' I told him we were all home. Then he asked about my dad and I said he was not yet back from work and he did not say when he would be, so I could relay his message if he had any. There, something broke in his voice and I sensed it. So, I said, he's dead, isn't he? and till date I do not know or understand anything that happened after that moment.
We later found out, our neighbours already knew what had happened before we did and by the time my siblings and mum started to cry, our house was already filled with people mourning the death of my father.'
This was a hard blow for Rouna Meyer and her entire family. Following this incident, her mum forbade her from further pursuing journalism since she could not bear the thought of losing her daughter to something that took away her husband.
But for Rouna, this only further solidified her desire to do what she had set her mind to. She was going to seek vengeance for her dad, not using any unapproved or unlawful means, but she was going to make sure all the people who did unlawful things faced the law and were dealt with.
With this in mind, Rouna's attempt at a bank job came to an end, because she simply did not like her job. 'I was very good at my job, you can ask my bosses. But there was no fulfillment. I just knew I did not want to be there. I loved journalism and I knew it was what I wanted to do. That was how I got home one day and told my mum, a new investigative paper was starting and I was going to work with them.
She looked at me and apparently noticed a look my father always had when he had his mind set on something. Then she asked, 'Are you asking me if you can, or you just telling me you are doing it?' And then I told her, I am doing this.'
That was how Rouna finally broke free and launched head first into the world of investigative journalism.
She says she cannot count the number of relationships she has had to lose because of her love for journalism, because in Rouna's world, journalism came first and any other thing came after.
Rouna broke boundaries with her investigation on codeine which was at the time, taking over the youth of Nigeria, including her brother.
'We could see it happening to him and we did not even know what it was. He just started to withdraw from us emotionally and in no time, he started to withdraw from us physically too. You expect him to be in school and he is not, be home and he is not, be in the States and you just cannot find him. That was when we knew something was very wrong with him. Sometimes he has a phone, you call him today and the next time you try he's unavailable because he just lost the phone.'
Rouna Meyers launched into a full-scale investigation into the import and sale of cough syrup which contained codeine on to the black market. These syrups are meant to be sold only with a prescription but were being sold on the streets of Nigeria.
As dangerous as it was, Rouna went undercover to investigate this and travelled all through Nigeria to uncover and unravel the mystery behind how these drugs found their way onto the streets.
An emotional Rouna talking about her investigation says,'I saw some of these guys addicted to codeine. Some sniffing it. They could be people's brothers, husbands, people's family members who were just hang on this thing and were far away from home. I encountered one man who had such a beautiful and broad smile while he was kept in rehab. He had a young beautiful lady who visited him occasionally and she was defying heavy family pressure by being with him.
The smile on his face, when I asked him when next he was seeing the young lady was so broad and so wide it simply melted my heart. I was just devastated someone like him could have fallen victim to this.'
This investigative piece by Rouna was an instant hit in Nigeria and caught the attention of the president. It has led to the establishment of a legislation to control the sale of cough syrups illegally. It has also forced the government to take officials of the Food and Drugs board back to the ports to inspect all imported goods that come into Nigeira.
That is not all, Rouna's documentary which she titled, 'Sweet Sweet Codeine' earned a nomination in the 47th edition of the International Emmy Awards in 2019. It was Nigeria's first-ever nomination for the award.
Meyer was nominated under the Current Affairs & News Award. She is noted for her trademark blue lipstick which she says, 'It was the only identity I had close to home during that investigative piece. I was far from home, everything felt unfamiliar but my blue lipstick and if I could do it again, I would wear my blue lipstick over and over again.'
Rouna Meyer has gone on to win other awards such as: One World Media Awards Winner– TV Documentary Award (June 2019) and BBC NEWS Awards Winner – Investigation of The Year (June 2019) and says her love for journalism has not waned in the slightest bit.