BBC Arabic reporter Mohamed Osman has lived in Sudan for his entire life. When fighting broke out between rival military factions last month, he initially stayed to report on the conflict but in the end it became too dangerous. He reflects on the difficult decision to leave his homeland and make the perilous overland journey to Egypt.
Black plumes of smoke could be seen in the sky over the capital, Khartoum, adding to my impending feeling of doom. Despite a declared ceasefire, areas like Omdurman and Khartoum Bahri had already witnessed intense clashes between between the army and the paramilitary group Rapid Support Forces (RSF) and both sides were bringing in reinforcements.
More worryingly, the sound of explosions was getting closer and closer to my neighbourhood – and so were the reports of intimidation of civilians by RSF fighters, which included allegations of car thefts and looting.
All of this pushed me to make the heartbreaking decision to leave.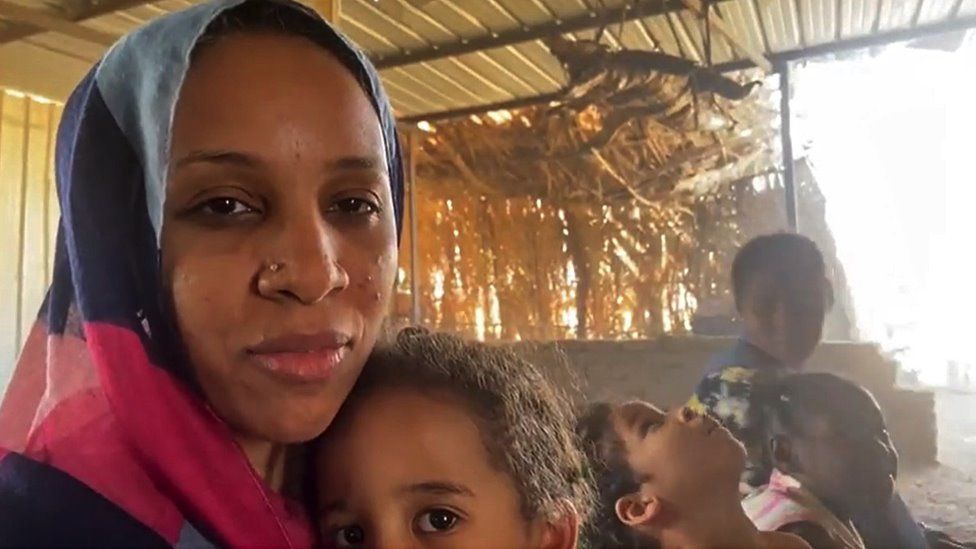 As a journalist covering the conflict on the ground, conveying what is happening to the world is vital.
But major difficulties such as the inability to move, poor internet and communication services, and most importantly, the safety of my family and myself, made this departure inevitable.
Our journey started on 28 April. We left the house at noon, as it's usually the time when the intensity of the fighting is somewhat reduced. We joined a group of people on a bus that left the city of Omdurman towards the border with Egypt.
But 10 minutes into our journey a warplane appeared in the sky, then really close to us RSF personnel opened fire – aiming at the plane. Our vehicle was stopped and suddenly surrounded by armed fighters who wanted to know where we were coming from and where we were heading.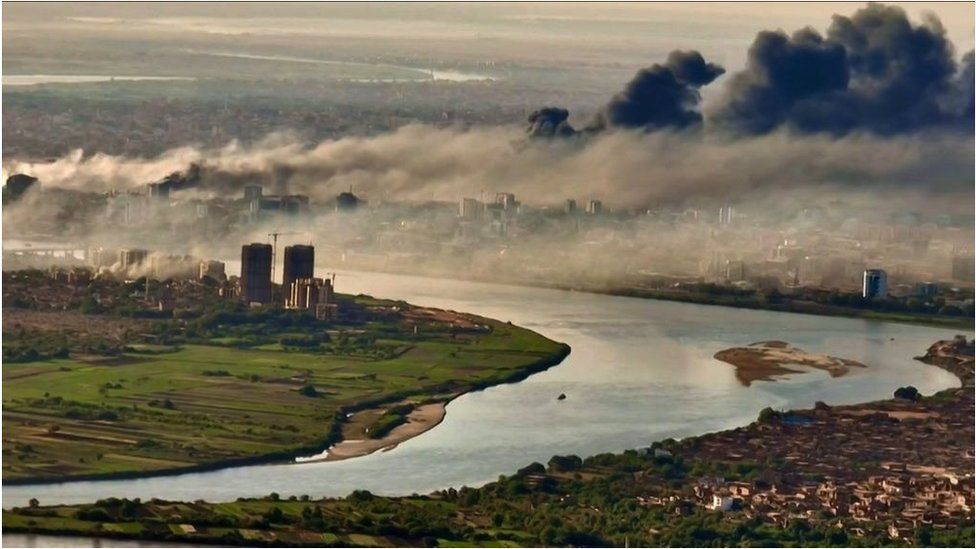 My wife and children were terrified as the fighters pointed their guns at us. After looking inside our bus, the men allowed us to leave, only for another group of fighters to detain us again a few minutes later. That time, however, we were moved on quickly.
As we crossed the outer districts of Omdurman, we came across streets which were completely empty. Vehicles belonging to the RSF were scattered around, often parked on side streets or under trees to avoid being spotted by Sudanese military aircraft flying over the area.
As we headed west, the paramilitary presence gradually decreased and signs of normal life resumed. Many shops and popular cafes run by women were not only open but also busy and public transportation was operating, albeit at a slower pace than normal.
However, danger lurked in the form of occasional checkpoints and armed gangs. In the absence of security forces, robberies and looting are now on the rise. Luckily, we were able to avoid these areas thanks to information we obtained from contacts before we left Omdurman.
Upon our arrival at the state border between Khartoum and the Northern State, we did not find the checkpoints that are usually set up by the Sudanese security forces. Instead, there were large numbers of private transport vehicles, all filled with people heading towards northern cities such as Merowe, Dongola, and Wadi Halfa.
We ourselves wanted to reach Wadi Halfa, which we did after a 24-hour journey. It was an extremely difficult trip along rough roads, during which the wind would often blow sand from the desert dunes, obscuring our vision. At night, we stopped at a cafe in the city of Dongola and rented beds to sleep on in the open air, without any blankets to protect us from the cold night.
In Wadi Halfa city, we witnessed the chaotic scene of thousands of families facing the lack of hotels or shelter to accommodate the large numbers of people fleeing the violence in Khartoum. Women and children were sleeping on the ground in public squares and at schools.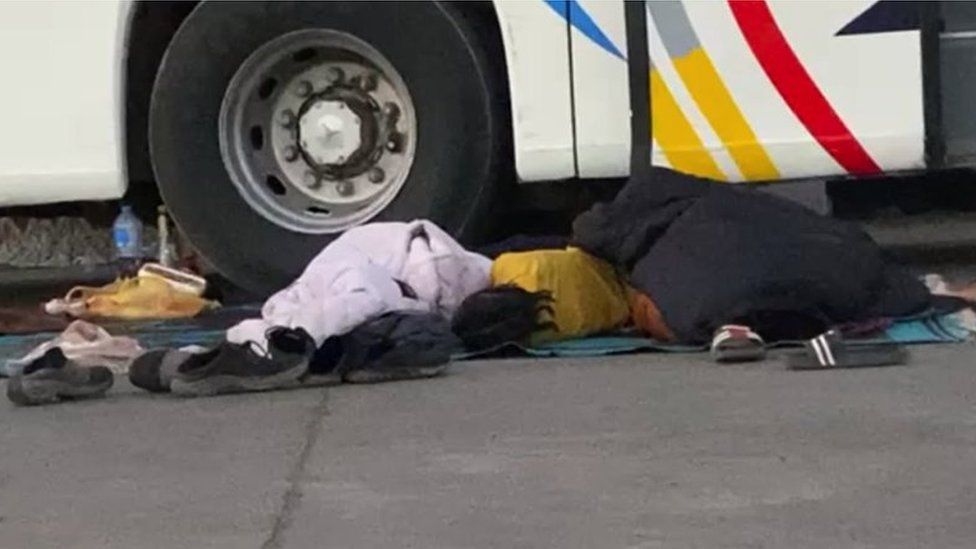 A 50-year-old woman told me she had been suffering in these miserable conditions for four days, without enough food or water, enduring scorching heat from the sun during the day and the bitter cold at night. She was waiting for a visa for her son, who will be taking them to Egypt.
At the border, I not only met people from Sudan but also other countries such as India, Yemen, Syria, Senegal, and Somalia.
They were mostly students at Khartoum's International University of Africa. One of them, a young Ghanaian man, told me that he wanted to leave by any means possible after experiencing "very difficult moments" in Khartoum amid the shelling and explosions.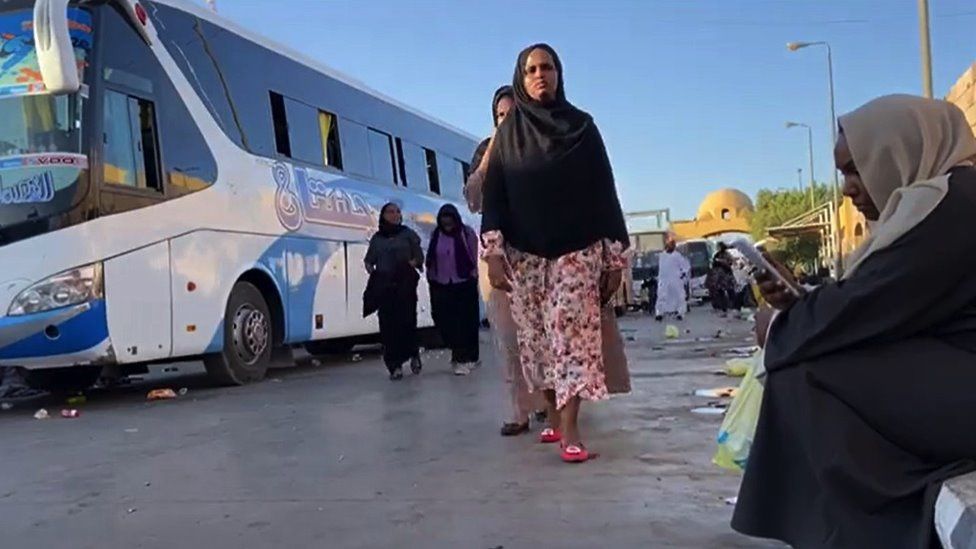 One moment of light in such darkness is the kindness of people here. Many residents of Wadi Halfa and the areas along the northern land route extending to the Sudanese-Egyptian border have opened their homes to people fleeing.
Local people have been sharing food and water with the new arrivals without asking for money. Baderi Hassan, who owns a large house in Wadi Halfa, told me that he had been sheltering dozens of refugees.
"We feel responsible for these people. The authorities here have nothing to offer to the passers-by, and they are in dire condition," he said.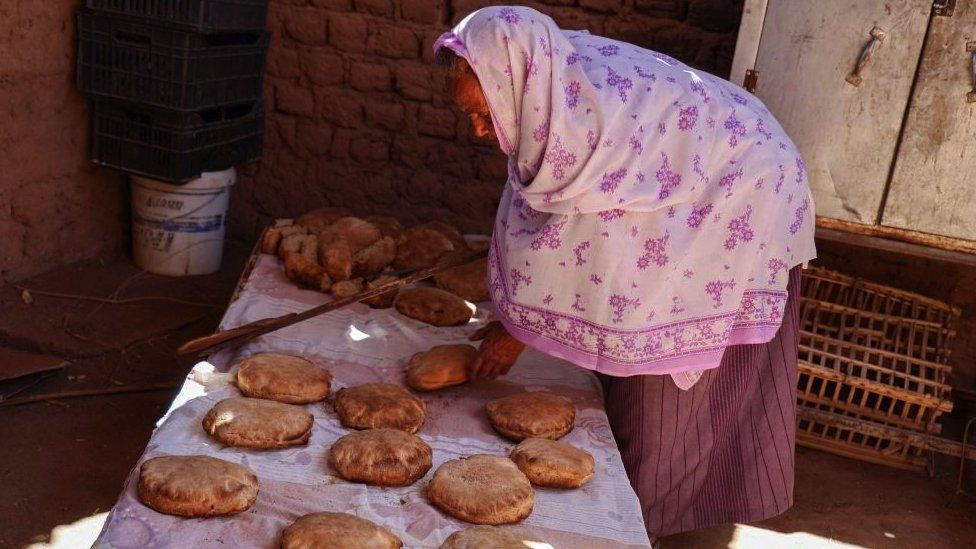 The situation at the border crossing was chaotic. Dozens of buses and private cars were jammed. Staff were hugely outnumbered by the people wanting to cross and there was only one toilet.
Despite many people managing to complete the correct travel procedures, the last ferry leaving for Abu Simbel in Egypt stopped at 17:00. So hundreds of families, including senior citizens, and children all had to sleep rough overnight.
At dawn the next day, after a harsh night when temperatures dropped sharply, we finally left for Egypt.
While crossing the River Nile by ferry, I had conflicting feelings of happiness and sadness overwhelm me at the same time.
I was happy for saving my wife and kids, but sad for having left my parents, relatives, and friends behind to face the fierce realities of war, without any shield to protect them.