Sometime in 1997, I was at Choice FM Studios, a radio station in Accra when I got a call from my father's friend (never asked for his name). My father fainted at a commercial bank branch, and I guess he found my phone number in his pocket.
I begged him to take my father to a hospital and that I would meet them there. I called whoever I needed to call for help but did not get any.
When I arrived at the hospital I found out he had suffered a stroke but he would be ok. My little sister and I started taking care of him, visiting to make sure he had eaten and was comfortable.
On the day he was meant to be discharged we went to the hospital and started taking care of business as usual. My sister left to get a bucket of water; the hospital's water system was out. She had taken too long, so I went to check on her. We got back and my father had fallen off his hospital bed. He probably hit his head again, I thought. He was unconscious so we called for help.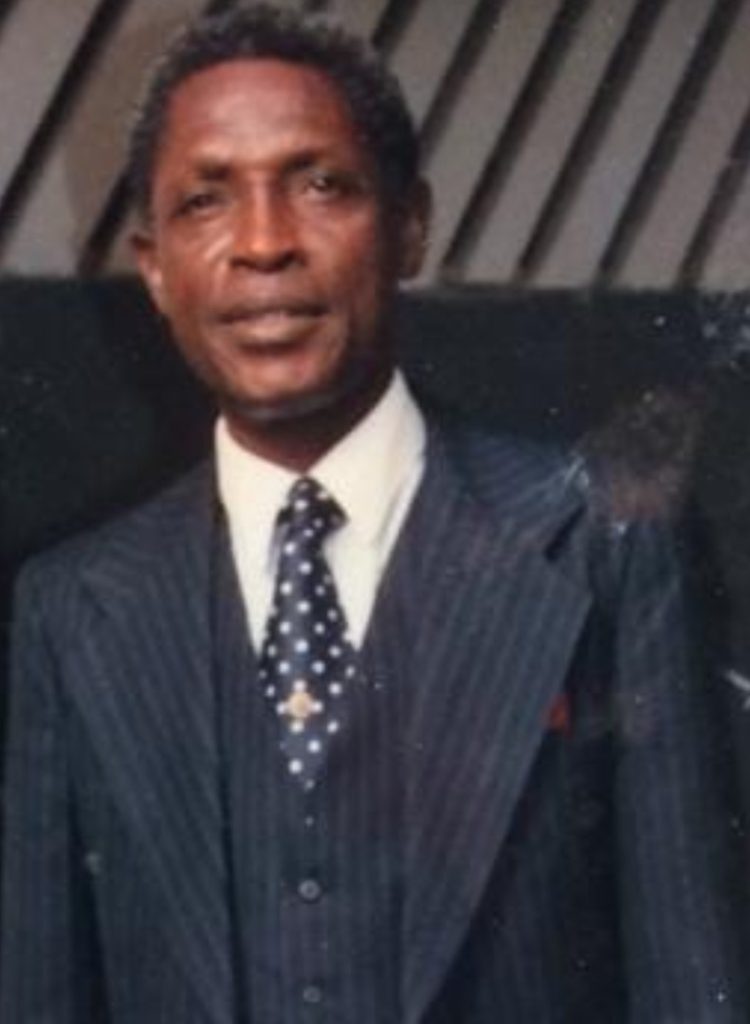 The medical staff could not help him and so we were asked to take him to Korle Bu Teaching Hospital, a major healthcare provider in Accra.
At that point my mother had to step in (they were not together). At Korle Bu. There were no beds. I called someone who knew someone and they had to bring a bed from another unit. They kept him there and his situation continued to decline.
My mother, sister and I continued the routine of caring for him. He became a vegetable. He was breathing alright but would not move or talk. He eventually died and he was only 59!
I never shed a tear. I put it in a box and tucked it away, I guess. Too much had happened. I was only a "child". But today my uncle sent me this photo of him and I started feeling all kinds of things. I do not know if I have ever been this sad. If you are a daughter and you had a father who loved you… you can relate.