Dina Ekanga is a Congolese artist who makes stunning artwork using nails. But her works of art aren't just pretty images. She says each nail "represents a pain in life."
"For me each nail represents a pain, a suffering, an ambush or any pain in life. You, as a human being, you have to fight, be as strong as a nail, whatever the weight of the hammer which are the difficulties of life.
Dina says her inspiration to pursue this kind of nail art comes from Nkisi N'Kondi, which are Congolese mystical sculptures.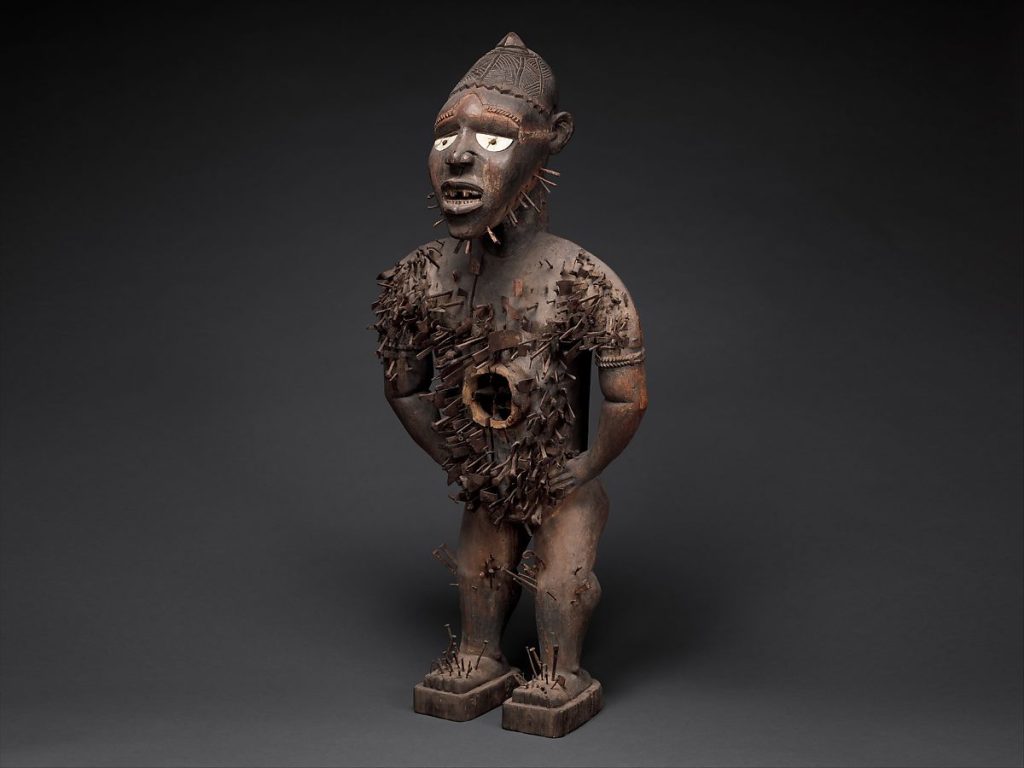 The Nkisi N'Kondi sculptures are wooden figures that are filled with nails. Dina Ekanga says even though the sculptures are a strange sight she finds them oddly beautiful.
"The first impression I had, first of all, was the beauty of the Nkisi N'Kondi sculpture. How could anyone have imagined that? With all the nails implanted? My curiosity began to unravel itself and that's how I got to know the story of Nkisi N'Kondi; it's a sculpture of justice.
The closer I get to that, the more I feel connected to my culture, connected to my ancestors, connected to myself, that I didn't know before."
Dina spends some of her days in the National Museum of the Democratic Republic of Congo, regularly for research purposes, evolving her artistic ideas and developing herself as an artist.
"I hang around the National Museum of DRC in Kinshasa for research. I try to recharge my batteries, to identify myself to make my work evolve."
On one of her recent pieces, Dina included scarification.
"A lot of people say that it hurt, it was torture, it made you ugly. It's a way for our ancestors to send a message. Back in the day it was part of their beauty, just like we put on makeup and lipstick."
Dina Ekanga says people are afraid of art because of the message pieces of art are trying to communicate. But she wants to show her people and the wider continent otherwise.
"I want to teach Congolese people, African people what art is. How to love it. That's how we support each other. I would like to take away the fear of art people have."