A retired army colonel with Parkinson's has resumed a solo trip through Africa to raise awareness after it was abruptly halted due to the pandemic.
Guy Deacon CBE, from Dorset, is making a film of his 12,000-mile drive across the continent which began in 2020.
The 60-year-old, who was diagnosed 11 years ago, has resumed his challenge in Sierra Leone and hopes to meet his wife in Cape Town by Christmas.
He said many people in Africa with Parkinson's believe they are cursed.
The former Bovington Camp commander, from Sherborne, said little was known about the condition across the continent."I was on national breakfast time TV and the presenter didn't know anything about it at all," he said.
"I was on national breakfast time TV and the presenter didn't know anything about it at all," he said.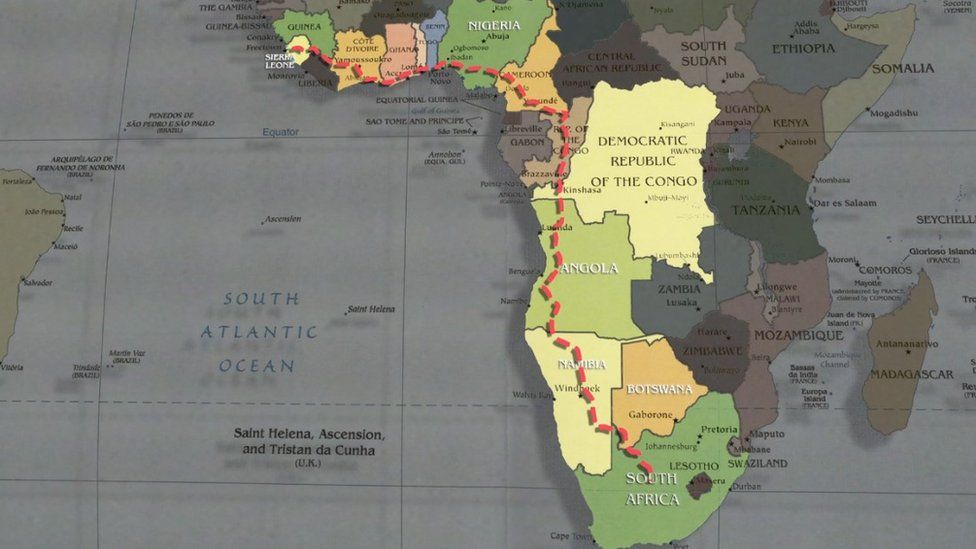 "People have got it and blame it on other things and don't understand it's a straightforward neurological condition. They think it's about being cursed."
He has teamed up with Parkinson's Africa and Cure Parkinson's as well as a filmmaker who is documenting the trip.
But he is driving solo for the majority of the time with plans to meet neurologists and doctors in each region.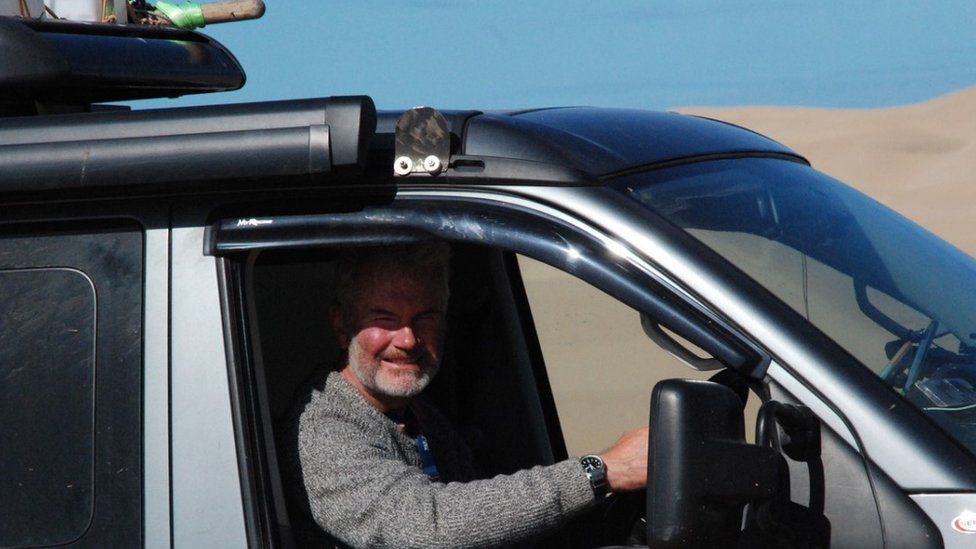 Mr Deacon, who suffers with bradykinesia, a slowness and stiffness of movement, admitted his own health was a concern.
"In my darker moments I do wonder, I can only do this with the help of others. I'm not the person doing the running, I'm the baton people are passing from person to person," he added.
"I can't even write, can't even get anything out of my pockets because my hands don't work properly so dealing with things like money is really challenging."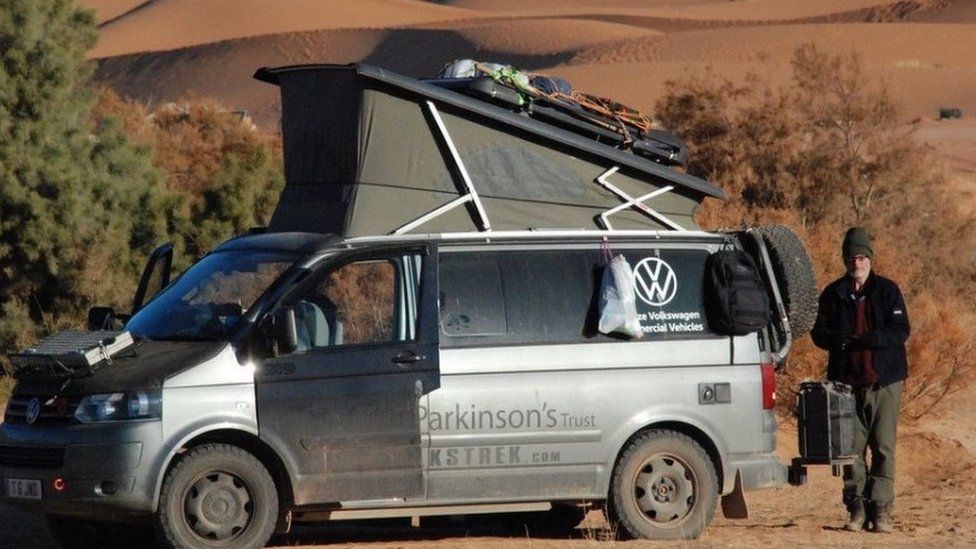 However, he said driving was easy, both his "feet work" and he just puts his hands in the right place on the steering wheel.
Mr Deacon has people advising him on security and knows to be "sensible" and not to drive at night.
"I expect I'll be a victim of petty pilfering. If people nick a few quid here and there it's a small price to pay for the value and benefit I'll get from the good people I'll meet," he added.