Camera, light, action and indeed action is what happens in the slums of Wakaliga, a suburb of Kampala in Uganda.
Isaac Nabwana, the self-taught film producer has become an international star with his action-packed movies made in Uganda with virtually nothing. His movies have made it to the Museum of Modern Art in New York and also premiered at the International Film Festival.
Narrating his experience and how he started making movies, Isaac says, 'As a child, I never went to the cinemas, but my brother did and till date I still remember the gestures he made when told me the stories. I went to school for a bit but had to stop to make bricks, just in order to make money to continue my education.
When I was finally ready to follow my passion, I approached a journalist and he introduced me to the premier production. I never went to film school or anything, I just started.'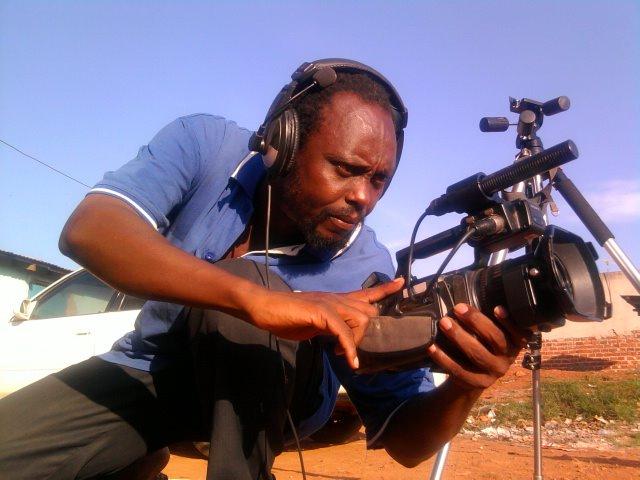 In the movies Isaac make, all of his props are made from car parts which are found scattered in his slum and very easy to access. The fil producer's very first movie was never released because he thought it was not good enough.
Having divided his home to make way for a studio, Isaac made his second movie, 'Jump out of the house', which made waves and started attracting some attention to him.
Despite growing up in a time of war, Isaac Nabwana says 'I do not depict anything that happened during the war in my movies, because I make comic action and not serious killings. At the time of war, there was no comedy, so I cannot depict it in my movies.'
Surprisingly, the waves Isaac has made all over the world with his movies come from a budget of less than $200 dollars, 'I do not even make budgets for my movies, because we make most of the things from the car parts in the slum.'
The impact of Wakaliwood movies is so intense that, US film-maker Alan Hofmanis dropped everything to move to Kampala to collaborate, after watching only 40 seconds of the movie that finally put Wakaliwood on the map, 'Who killed Captain Alex.'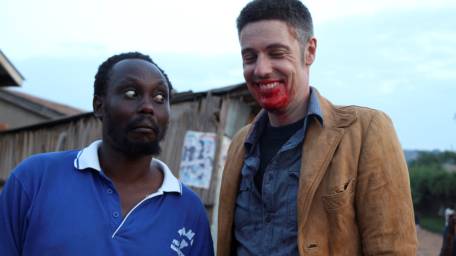 Alan Hofmanis commented on how he was fascinated by watching the trailer to the movies showed to him by a friend, 'I was going through a break up then when my friend invited me out to see a movie. On our way, he showed me the trailer to 'Who killed Captain Alex' and after watching 40 seconds of the trailer, I did not understand anything but I knew I had to be in Uganda.'
Isaac Nabwana, says he now sees himself as a celebrity because he goes out and hears people talk about his movies. 'Sometimes, I pass by and I hear people whispering, talking about if I am who they think or not. I have always known my movies are very popular, but because I am not an actor it took a while for my fame to come.'
Recalling the moment he arrived in Uganda, Alan Hofmanis recounts meeting Isaac for the first time and told him he came all the way from New York to meet him and immediately, both of them had a five-hour long conversation.
Alan says, in the first movie he featured, he had an earnest desire to die, but Isaac was against it saying,' He was too valuable to me to die. I needed him alive.' Since then, it has been an exciting working relationship between both men.
Hofmanis was convinced his move to Uganda sometimes felt like a mistake, but he was most convinced, 'When I logged into a chat room and I read people defending what we were doing here and being excited about it all the way from the United States.'
Isaac and Alan have been making exciting action-packed movies and attracting more and more people to Uganda to see Wakaliwood. Nabwana has a dream to move out of Wakaliga and build a studio in a better environment. He also wants to inspire kids and help fight unemployment if possible, through this venture.
Wakaliwood has seen an exponential rise in the number of tourists who troop there, always with a desire to feature in movies and this has given Isaac even more inspiration to continue his job.
However, if you intend to visit Uganda, have Wakaliga on your list, but remember, 'No one escapes Wakaliwood!!'