Somewhere, Rebecca's son is 10. He could be in Nairobi, where she lives, or he could be somewhere else. He could, she knows in her heart, be dead. The last time she saw him, Lawrence Josiah, her firstborn son, he was one. She was 16. It was about 2am one night in March 2011 and Rebecca was drowsy from sniffing a handkerchief doused in jet fuel — a cheap high on the city's streets.
She sniffed jet fuel because it gave her the confidence to go up to strangers and beg. By the time she was 15, Rebecca's mother could no longer support her or pay her school fees, and she dropped out and slid into life on the street.
She met an older man who promised to marry her but instead made her pregnant and left. The following year Lawrence Josiah was born, and Rebecca raised him for a year and a few months until she closed her eyes that night and never saw him again.
"Even though I have other kids, he was my firstborn, he made me a mother," she said, fighting back tears. "I have searched in every children's centre, in Kiambu, Kayole, and I have never found him."
Rebecca still lives on the same streets in Nairobi. She is small, with sharp cheekbones and short, tightly braided hair. She has three more children now — girls aged eight, six, and four.
The youngest girl was grabbed once, she said, by a man who'd been hanging around the area. He claimed the barely one-year-old girl had asked him to buy her a drink. Rebecca followed him to a car afterwards, she said, where a woman was waiting. The next day, he was back.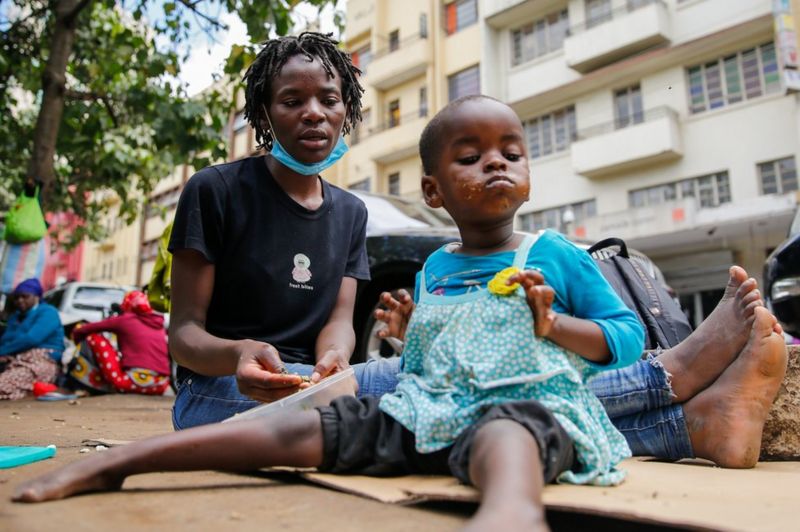 You do not have to look hard to find similar stories around the streets where Rebecca lives, alongside other unhoused Nairobi residents.
Last year, she heard that someone saw a boy in a distant neighbourhood of Nairobi that looked just like her eldest daughter, Lawrence Josiah's sister. Rebecca knew it was probably nothing, and she had no way of getting to the neighbourhood and no idea where to look if she did. She did get as far as the local police station, but she couldn't get any help, she said, and eventually she gave up.
"There is a one in a million chance these women will see their children again," said Maryana Munyendo, from Missing Child Kenya. "Many of the street mothers are children themselves, and they are taken advantage of in their vulnerability."
People like Rebecca were too often not seen as sympathetic victims of crime, Munyendo said. "But nobody should assume that people on the street do not have feelings, that they do not deserve justice. They do have feelings. The way you miss your child if you live in a suburban area is the same way you miss your child if you are a mother on the street."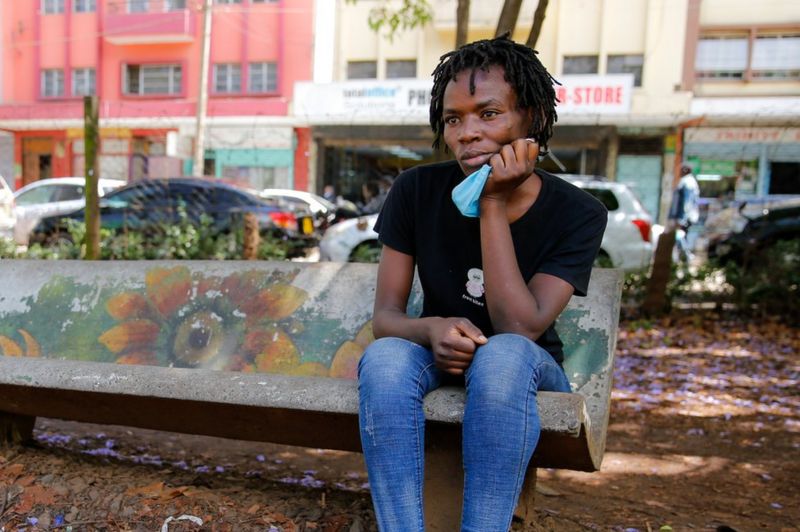 Some of the babies stolen from the street will end up in those suburban areas. Sometimes Rebecca thinks about the wealthier women who paid for them — about what it takes to raise a child you know was stolen from someone else.
"What are they thinking?" she said. "How do they feel?"